Functional food plays an important role in Vietnam's pharma market as a whole. Vietnam's functional food just has entered the market since 1999. After 20 years, it gradually gained a certain position in the domestic industry. Before diving into this guide, remember to check out our "Vietnam Pharmaceutical market" blog series to have an overview of the Pharma industry in Vietnam. In this essential guide to Vietnam's functional food, we will walk you through 8 best types of functional food to buy in Vietnam.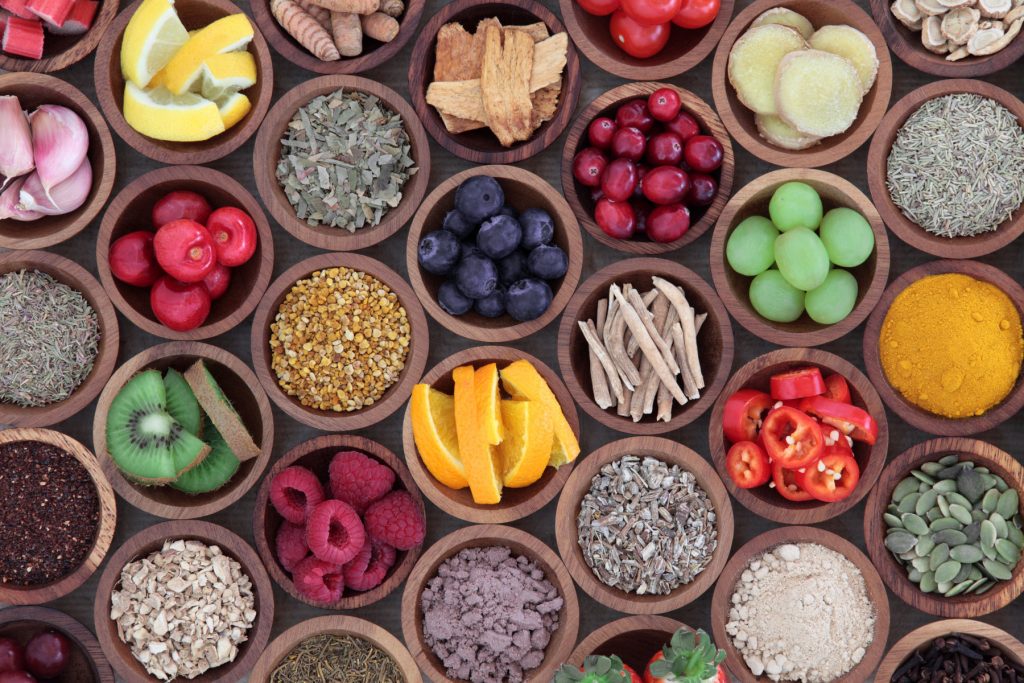 1. Vietnam's functional food market at a glance
In recent years, Vietnam's pharma market has grown strongly in both quality and quantity of Pharma products. Regarding the product's quantity, there were only 63 types of functional food in Vietnam. However, that number has increased almost 30 times, with over 3500 types after 15 years. Additionally, 57% of products are domestically produced and about 90% of pharmacies are selling functional food. In terms of domestic demand, in 2017, the number of people using functional food has increased dramatically, with more than 15,5 million users, accounting for more than 17,22% of Vietnam's population. Moreover, that number even increased to 24.48% in 2019. These positive numbers contribute to paint a bright future for Vietnam's pharma industry. 
Source: Tran Dang (2017), Functional food, third edition, Medical Publisher, Ha Noi.
Source: Tran Dang (2017), Functional food, third edition, Medical Publisher, Ha Noi.
2. Wide variety of functional food products due to abundant flora and fauna system in Vietnam
According to Prof. M.D Pham Hung Cung, Vietnam's geography and weather are favorable for the growth of herbal plants. In other words, the hot and tropical climate in Vietnam contributes to a wide range of flora and fauna systems: food (cereals, legumes, vegetables, livestock, poultry…), forestry resources, medical products, wildlife, aquatic resources. The system includes 3948 species of plants, 408 animal species, 75 types of minerals, and over 50 types of algae that are capable of making medicine and processing into health care products. In addition to its abundant resources, Vietnam is making an effort to diversify herbal products by increasingly investing in pharmaceutical technology. 
3. Top 8 functional foods to buy in Vietnam
For people over the age of 65, high blood pressure, cholesterol, and diabetes are the most dangerous chronic diseases. According to the National Council on Aging (NCOA), for every 10 people, there are up to 8 people suffering from at least 1 disease out of such diseases. Therefore, preventing these diseases from an early age is essential.  Below are the top 8 functional food products you should buy from Vietnam.
#1. Chronic Obstructive Pulmonary Disease (COPD)
COPD makes it hard to breathe and causes shortness of breath, coughing, and chest tightness. With the origin from 100% herbals, which are sophora flavescens, dracaena cambodiana, and calotropis gigantea, this functional food was trustly used by 600,000 users. Moreover, it is clinically certified to help 96.7% of patients quickly reduce phlegm, cough, and shortness of breath within 30 days. This remedy is proven to be safe by the central drug testing institute.
#2. Alzheimer's Disease and Dementia
Alzheimer's Disease is one specific type of dementia – a condition that causes memory loss and difficulty in thinking or problem-solving. The combination of lycoprin, poria cocos, goji berries,… is a traditional remedy, which is made from 100% herbals in Vietnam. It helps support brain functions such as memory, language ability, prevent dementia, Alzheimer and slow down the aging process of nerve cells.
#3. Heart failure, coronary heart disease
These are diseases related to the heart, including narrowing the arteries leading to the heart, lacking blood or oxygen, enlarging the heart,…With the medical ingredients are salvia miltiorrhiza, fibraurea tinctoria lour, natto, the remedy a harmonious combination of  medicinal herbs without causing side effects with other drugs. In addition, the effectiveness of the product has been published in Canada Global Science 2014, Vietnam Cardiology Journal.
#4. Chronic Kidney Disease (CKD)
According to NCOA, 18% of older adults (65+ years old) suffer from CKD or a slow loss in kidney function. However, the symptoms are quite hard to detect at the beginning. Thus, using functional foods for an early prevention is of the importance. With the ability to increase concentration of 17-hydroxy-corticosteroid and 17-ketosteroid in the human body, cordyceps sinensis helps recover symptoms related to Kidney.
#5. Diabetes
With the development of westernized lifestyle, type 2 diabetes is increasing due to unhealthy habits. According to Medicinal Plants and medicinal animals in Vietnam, bitter forest melon helps to detoxify, reduce cough, and lower blood sugar. Scientists also state that bitter melon helps to stimulate the production of insulin. Taking advantage of this precious ingredient, many supplements were produced, 100% from bitter forest melon, to effectively support patients suffering from type 2 diabetes.
#6. Arthritis
According to NCOA, 31% of older adults suffer from arthritis. In Vietnam, arthritis problems are also concerned by many people. In particular, the use of functional foods to prevent the disease has been raised in recent years. Kaempferia galanga L, Angelica pubescens, and Radix Sileris, each herbal has its own different usage but when combining together, the product helps improve bone status and joint function, reduce pain, and slow down degeneration.
#7. High cholesterol
47% of older adults suffer from diseases related to high cholesterol. However, cholesterol in the blood is difficult to recognize as it does not show clear symptoms. Certainly, the only way to detect high cholesterol is through a blood test. To prevent this disease, in addition to diet, it is necessary to have a healthy lifestyle. Using supplements is also a method. In particular, "Nần Nghệ" is a valuable medicine of the northern mountainous ethnic group, with 40 years of research by doctor Nguyen Hoang. The product was proven to help regulate heart rate, lower blood fat, and stabilize blood pressure.
#8. High blood pressure
In addition to the treatment of doctors, proper nutrition and regular exercise, using herbal, typically celery, has been applied by many people. To enhance the effects of celery as well as effectively controlling blood pressure, Vietnamese scientists use this medicine as the main ingredient, combining with other precious herbs such as: Cananga odorata, garlic, mulberry, nattokinase, magnesium citrate to produce a convenient tablet.
CHECK OUT OUR COMPLETE LIST OF QUALITY PHARMA SUPPLIERS IN VIETNAM
Viego Global – Your trusted sourcing partner in Vietnam.
Are you sourcing pharma from Vietnam? Do you need a supply of good quality medicine and a good price? If you want to connect with qualified pharma manufacturers in Vietnam, please comment below so we could help you out easily. Being present at the factory location, Viego has the capability to professionally source, manufacture, and execute orders. We provide maximum benefit to our clients with a wide range of products at the most competitive pricing. Please contact us HERE for further support!