Vietnam has long been famous for many kinds of products such as coffee, pepper, textile, and especially skilled labours which are charged at a very reasonable price. Among Asian countries, Vietnam raises up as such a new machining workshop beside China. The fact is that very few people notice the pharmaceutical industry in Vietnam, which recently has experienced significant development. Nowadays, Vietnam manufacturers are being able to produce exceptional quality of medicines which cover many types and dosage forms. This ultimate guide will walk you through all aspects of the pharmaceutical market in Vietnam. Read it before sourcing pharma in Vietnam.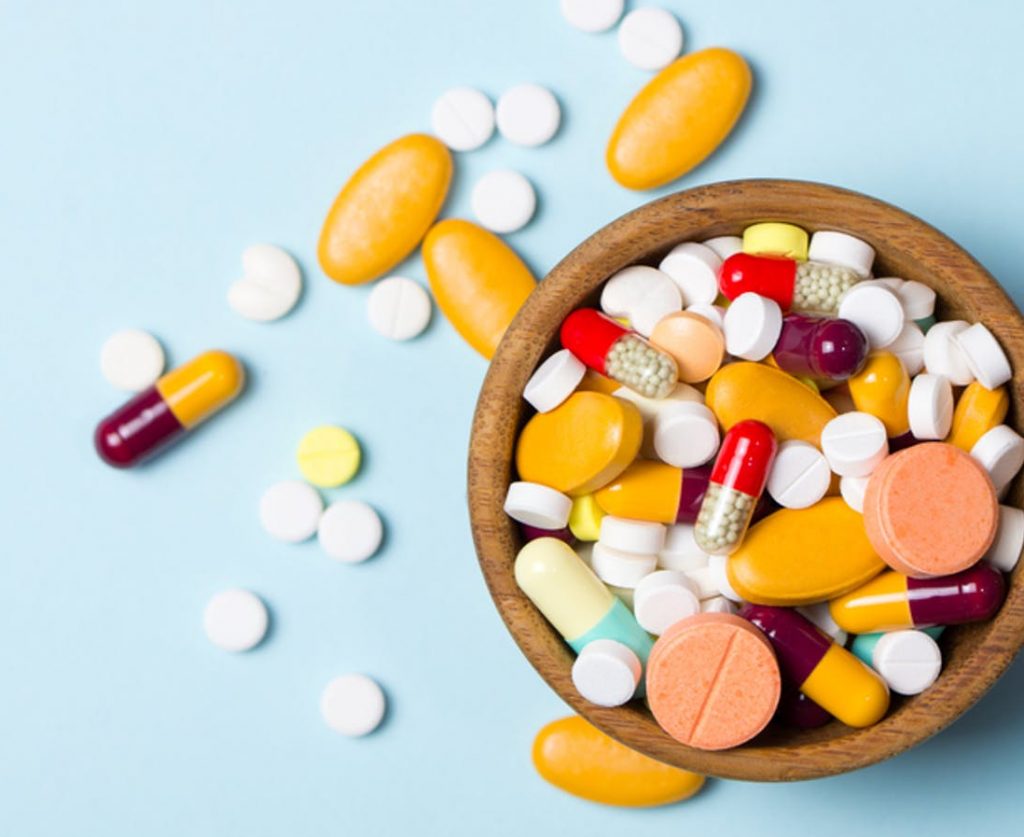 1. How big is Vietnam's pharmaceutical market?
According to BMI Research, in 2018, the pharmaceutical scale of Vietnam reached 17,4 billion USD in value. Revenue of the pharmaceutical market reached approx 5,9 billion USD in 2018, increasing  11,7% compared to the previous time. As a result, it ranks Vietnam to be the second biggest market in ASEAN, one of the top 17 fast-growing countries in the Pharmaceutical Industry.
Vietnam is offering a huge supply of quality pharma. With 180 pharmaceutical manufacturers, 224 manufacturing units achieving  GMP certificates, 80 companies producing Westen medicine and 300 units producing Eastern medicine, this industry is enjoying unprecedented growth.
Source: Trendeconomy.com
2. Rapidly aging population is the main motivation of Vietnam's pharmaceutical market
Vietnam has a large and rapidly aging population. In 2019, the population reached 96,4 million, and continually increased at approximately 1% in the period from 2014 to 2019. For the structure of the population, Vietnam is moving fast into the aging period, with the percentage of 65 years-old population is 6,5% in 2017 and will reach 21% in 2050. 
Additionally, Vietnamese is caring more about their health though Vietnam is a middle-income country. According to Nielsen, Vietnamese is willing to spend more money to upgrade their quality of life, especially 28% of consumers in Vietnam having bought premium insurance in the last quarter of 2017.
It means that with the large rate of the old population and rise in wages, the pharmaceutical demand which is health insurance, trading medicine, and health supplement would increase. Thus, the motivation of the pharmaceutical market of Vietnam is becoming significantly stronger, which contributes to the industry's breakthrough in the future.
Source: CIA World Factbook
3. Vietnam's pharmaceutical market is offering a huge opportunity
According to Deputy Minister of Health Nguyen Truong Son, Vietnam's medicine price is one of the most affordable in ASEAN market. Government policy helps pharmaceutical companies easily join in the ETC channel, directly competing with imported medicine brands.
In Vietnam, a lot of big pharmaceutical companies in recent years invested in technologies, manufacturing processes. It also means that Vietnam's pharma products in general are developed significantly in both quality and quantity, enhancing Vietnam's brands worldwide. In particular, the DHG company was invested by Taisho, a pharmaceutical company in Japan. They are provided with the JAPAN-GMP – the strictest certificate in the world. Helping DHG gain more reputation, and provide good quality for the user in both Vietnam and Japan as well.
4. Vietnam's Pharma products at a glance
Take a look at the chart below. This sums up the structure of the pharmaceutical market in Vietnam.
Source: Designed by Viego Research Team
Generic Medicine (51%): Generic medicine is certified by the FDA, has the same quality, and uses as branded medicine. The differences between generic medicine and branded medicine is the brand and the protection of exclusive rights. In Vietnam, almost all the manufacturers provide this medicine at a reasonable price, which is one of the big advantages of the Vietnam Pharma Industry. 
Patent Medicine (Branded Medicine) (22%): The medicine has its own brand and has a specific time of exclusive rights (about 10-20 years), invented by the specific company.
Others (27%): Including health supplements which are various in function and have a natural origin. Eastern medicine is also one of the advantages of Vietnam due to some unique precious herbs.
Viego Global – Your trusted sourcing partner in Vietnam
Are you sourcing pharma from Vietnam? Do you need a supply of good quality medicine and a good price? If you want to connect with any qualified pharma manufacturers in Vietnam, please comment below so we could help you out easily. Being present at the factory location, Viego has the capability to professionally source, manufacture, and execute order providing maximum benefit to our clients in terms of delivering a wide range of products at the best competitive pricing. Please contact us HERE for further support!