Probiotics are essential for the balance of digestive health. In recent years, the pharmaceutical market for probiotics in Vietnam has been booming. A wide range of probiotic strains such as Bacillus Clausii, Bacillus Subtilis, and Bifidobacterium with many forms available are fully supplied here. To help you gain an overview of the probiotics market in Vietnam, we have created this essential guide, covering 4 main parts as below.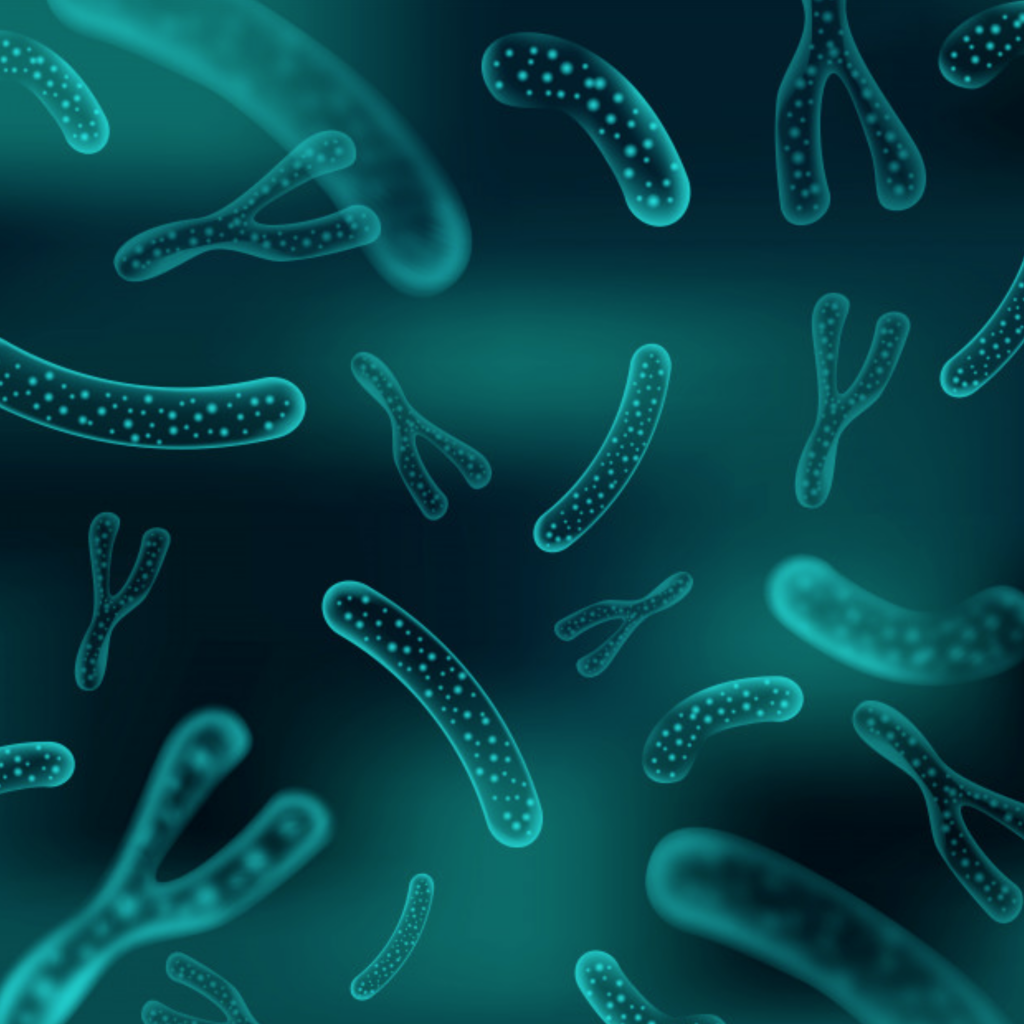 1. What is Probiotics?
Probiotics
Probiotics are known as living organisms that benefit our health. In detail, they live naturally in our gut, helping balance bacteria that are harmful to our health. In fact, it already exists in the human gut. However, the illness, stress, and external factors can completely unbalance the bacteria in our gut. As a result, many products made up of probiotics were introduced. 
When existing in the gut, they help us digest, absorb food better, and increase our resistance as well. Specifically, due to their productions which are enzyme and inhibitory proteins, these bacteria even destroy harmful bacteria. It also stimulates the human immune system, releasing hormones or vitamins (Vitamin K for instance) to help us absorb nutrients.
Probiotics Spore
Probiotics spore is known as the "hibernation of probiotics". This state happens when the environment is full of unfavorable conditions such as lack of nutrient, chemical, temperature. In this state, it does not perform any metabolic activities. Therefore, it can almost have an infinite life and a resistance through unfavorable conditions.
Classification
There are 2 main types:
Bifidobacterium: Living mainly in the human gut, bifidobacterium is often used to restore beneficial bacteria that have been destroyed after infection, treatment, or the use of antibiotics. In addition, they are used to treat some diseases such as lactose intolerance, colitis, diarrhea.
Lactobacillus: Fermented bacteria or fungi belong to the group of lactic acid bacteria. In fact, they appear in fermented dairy products, functional food. In addition, their roles are to support the digestive system, reduce cholesterol in the blood, cure diarrhea, prevent virus and bacteria causing infection.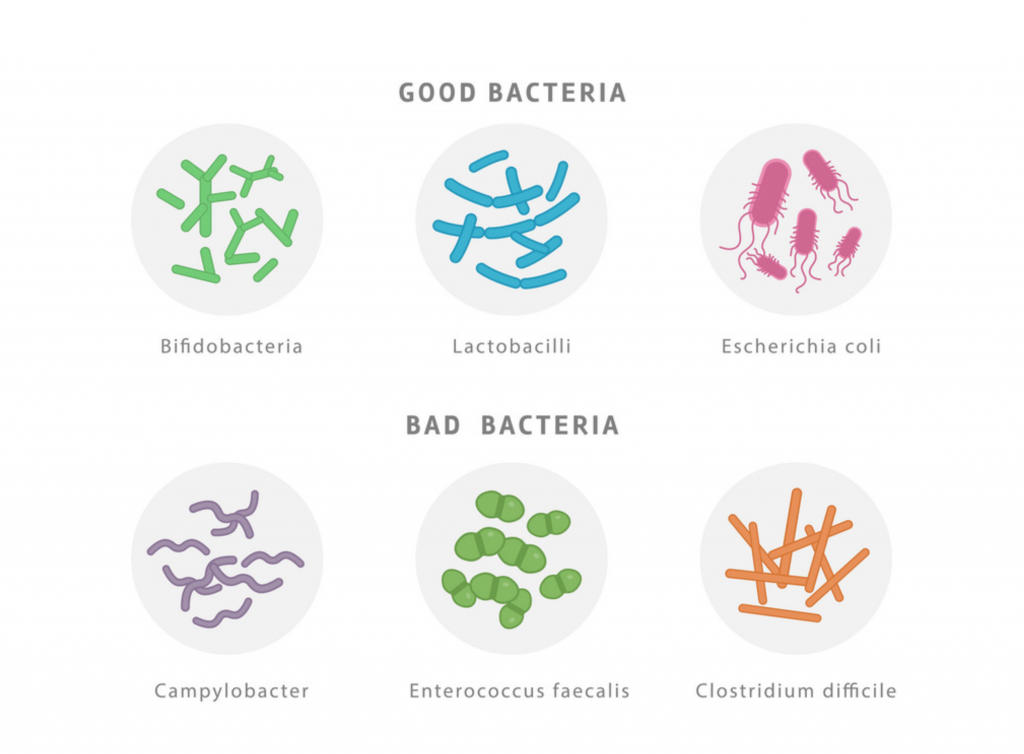 2. Types of probiotics manufactured in Vietnam
There are 06 probiotics generations that are being produced in Vietnam:
Generation #1
:
Naturally fermented foods such as yogurt, pickles, and cheese. This is the basic type of probiotics product, which is traditionally produced in many countries.
Disadvantages:
– Easily losing its quality in storage and transportation.
– The effect is not apparent
– Do not specialize in probiotics supplementation
Generation #2
:
Normal probiotics (including normal beneficial bacteria, beneficial bacteria in the metabolically active form) such as Lactobacillus, bifidobacterium, etc. are the probiotics that can not form a spore state
Disadvantages:
– Easily losing its quality in storage and transportation.
– Probiotics are mainly dead after moving through the stomach, which is a strongly acidic environment. Thus, the effect is not apparent.
Generation #3:
Probiotics in the nuggets form, tablet form
Disadvantages:
– The product does not guarantee purity
– The usage form is not convenient.
Generation #4:
Probiotics spores suspension, only 01 strain (including probiotics and distilled water). 
Advantages:
– Purity 99%
– Sustainable during storage and transportation
– Completely able to move through the acidic environment, giving the apparent effect.
Disadvantages:
– This product contains only 01 species. Hence, its effects are not so strong and comprehensive.
Generation #5:
This is the advanced type of probiotics spore: Probiotics Spores Suspension – Multiple strains – High concentration (including multi-strain in spore state and distilled water).
Advantages:
– Purity 99%
– Sustainable during storage and transportation.
– Sustainable during temperature, and acidic environment.
– Promoting synergistic strength, making the product multiple, fast, and generating apparent effects.
Generation #6:
This is the advanced type using Pre-active Spore Probiotics Technology. Spore Probiotics in spray form.
Advantages:
– Having full advantages of generation #5
– Effects rapidly by accelerating the rate of germination of the spores
– Convenient for the users
3. Vietnam is the first country in the world producing the 3-in-1 advanced products.
Probiotics Spore 3-in-1 (Probiotics Spore Suspension – Multi-strain – High Concentration)
According to Vietnam Television (VTV), scientists in Vietnam have successfully produced a 3-in-1 spores probiotics product and announced it in the 13th International Scientific Conference on Probiotics, Prebiotics, Gut Microbiota and Health – IPC 2019. In fact, Vietnam is the only manufacturer in the world that can manufacture this type of product. Specifically, multiple species which are Bacillus subtilis, Bacillus clausii, and Bacillus coagulans are combined  in a product. Three of them can cause a synergistic effect. This effect can help us self-synthesize more than 70 antibiotics of B. subtilis bacteria, and kill many other harmful bacteria. Simultaneously, it produces a variety of enzymes that support digestion and absorption of nutrients. Hence increasing our intestinal and colon protective resistance.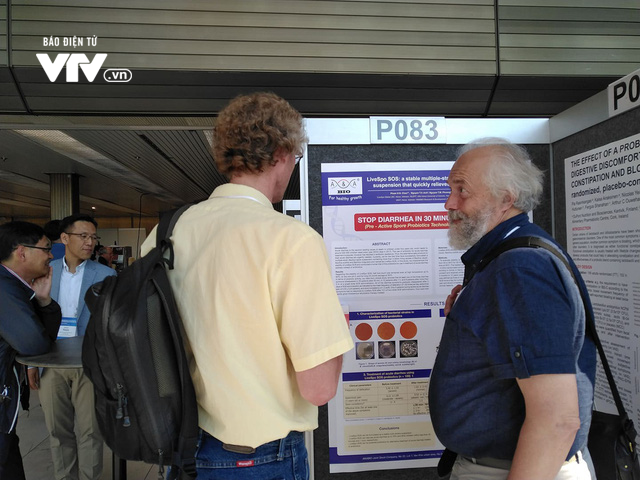 The first pre-activated, probiotics spores suspension – high concentration – multi-strain.
On 19/06/2019, at IPC 2019, Vietnam's scientists announced their spores probiotics with instant effect within 30 minutes. In fact, according to a research of UC Berkeley, California, it takes 72 hours to cure diarrhea by using medicine. This product uses the Pre-active Spore Probiotics Technology, which opens a new way to treat acute diarrhea in the future.
4. 05 advanced features of the 3-in-1 spore probiotics 
Heat resistance:
Probiotics spores can exist in an environment with temperatures up to 80 Celsius degree. Hence, the user can take these spores with warm or hot water without changing its quality and effectiveness.
Time resistance:
According to a journal: "Bacillus Probiotics: Spore Germination in the Gastrointestinal Tract" published on American Society for MicroBiology, "Bacterial spores are dormant life forms which can exist in a desiccated and dehydrated state indefinitely".
For commercial products, their shelf-life is 24-36 months. However, this is only the time indicated on the box. In fact, the spores have an infinite lifetime without changing the quality.
Acid resistance:
Probiotic spores safely move through the acidic environment in the stomach (pH2 – pH4). When coming to the intestinal microflora, they develop into beneficial bacteria and promote its effects
Resistance to multiple antibiotics:
The probiotic spores in the ingredient contain 2 species. Accordingly, it is possible to use probiotic spores with most antibiotics on the market in order to limit the side effects of antibiotics. Firstly, the Bacillus subtilis species is capable of synthesizing a number of antibiotics. Secondly, the Bacillus clausii species is naturally resistant to antibiotics.
Ultimate transmission lines:
Most especially, the products are produced in dosage form, which helps optimize the absorption ability. In addition, this is the most difficult dosage form in terms of technology, which is the state of "suspension". In such a form, probiotics are quickly transmitted to the intestine, covering the intestinal surface, and the folds of the intestine.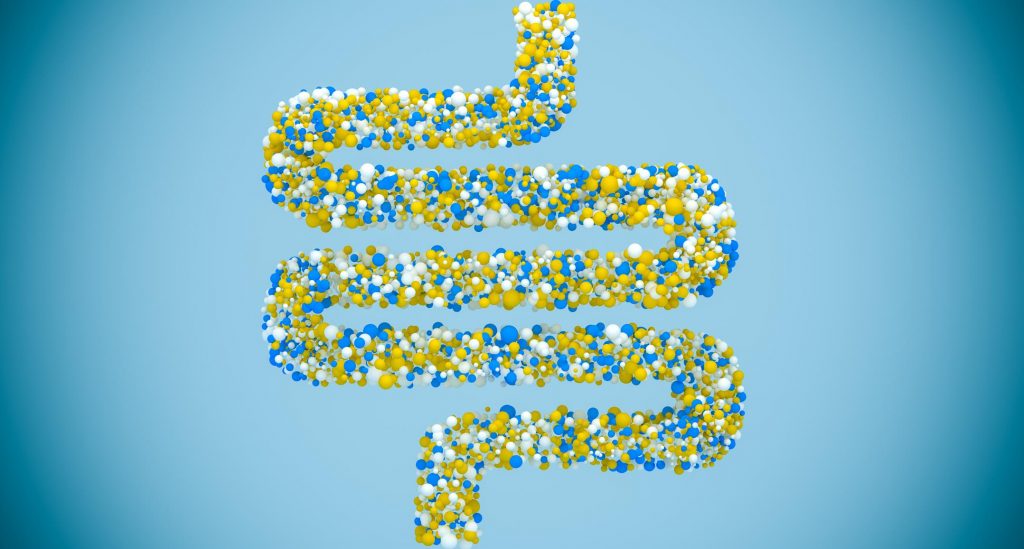 Viego Global – Your Trusted Sourcing Partner in Vietnam
The method of sourcing goods can be time-consuming if you do not carry it out properly. Furthermore, you might sometimes end up with high-priced and low-quality products that can take all your profit. Therefore, choosing a sourcing agent for sourcing products in Vietnam can additionally help you manage the maximum of these problems and provide you with peace of mind. Being presence at the factory location, Viego has the capability to professionally source, manufacture and execute order providing maximum benefit to our clients in terms of delivering a wide range of products at the best competitive pricing. Please contact us HERE for further support!