Vietnam has been recognized as a go-to destination for its low costs, receptive governance, and increasing integration with key trading partners. Compared with other developing markets in the region, Vietnam is emerging as the clear leader in low-cost manufacturing and sourcing, with the country's manufacturing sector accounting for 25 percent of Vietnam's total GDP in 2015. Due to the abundant opportunities in the country, Vietnam procurement has caught the eyes of many global investors.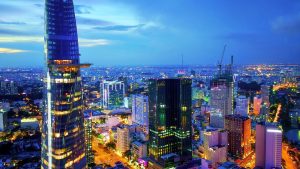 What really makes Vietnam a sourcing/manufacturing hub?
Low Cost of Labor
Labor rates in Vietnam are almost 50% less compared to China, making it cost-effective for the manufacturing of various components. The country has more than 57.5 million workers employed across various industries, including textile, agriculture, manufacturing and fishing. With a growing population – 96 million today, and more than half are under the age of 35– Vietnamese workers are inexpensive, young, and, increasingly, highly skilled.
Unique location
Located in Southeast Asia with a coastline of 3,260 kilometers long, Vietnam has a favorable condition for importing and exporting goods for industries, and promoting logistics development. Besides, by sharing a border with China, the country has a strong advantage in importing mass raw materials in an affordable logistic pricing.
High Availability of Suppliers
There are many business areas that are seeing significant growth in the country. Vietnam procurement is beneficial as it provides a diverse range of good quality products at a cheaper rate.
Textiles and Garments
Vietnam is the second-largest apparel exporter in the world, with over 6000 textiles and garments manufacturing companies, employing upwards of 2.5 million workers. The growth of the garment industry has been impressive. In Q1 2018, Vietnamese garment exports rose by 15.4 percent, with a projected growth rate for the first six months in Q2 to go up 14 percent.
Pharmaceuticals
The future looks to be very interesting for the pharmaceutical industry in Vietnam. Vietnam's pharmaceutical market has grown to US$5.2 billion in value in 2018 so far and is estimated to reach US$6.6 billion by 2020. Driving this market growth is the Vietnamese government's goal of achieving Universal Health Coverage, combined with a growing market of consumers who want accessible healthcare.
Coffee
Vietnam is currently the world's second largest coffee exporter, behind only Brazil. Not increasing the planting area, focusing on developing processing, building brand and increasing value is the upcoming development direction of Vietnamese coffee.
Electronics
Vietnam has emerged as an important electronics exporter, with electrical and electronic products overtaking coffee, textiles, and rice to become the country's top export item. Samsung has turned Vietnam into a global manufacturing base for its products, producing almost a third of the firm's output. Samsung has invested over US$17 billion into the country.
Automotive
Vietnam is becoming an important market for auto sales: the Vietnamese automobile market is expected to sell 1.7-1.85 million units by 2035. In the foreseeable future, an estimated 750,000-800,000 units are expected to be sold by 2025. Although there was a recent decline in car sales, the government has introduced several new regulations to address the issue and boost production.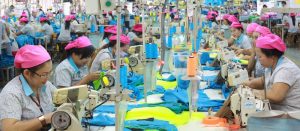 Strong Regulatory Support
Another driving force behind Vietnam's growing popularity is the country's free trade agreements (FTAs), primarily the EU-Vietnam FTA and Comprehensive and Progressive Agreement for Trans-Pacific Partnership (CPTPP). Currently, the Regional Comprehensive Economic Partnership (RCEP) is also under negotiation. Once these trade agreements take effect, Vietnamese exports will be freely accessible to many countries across the globe with fewer tariffs or restrictions.
These benefits have made Vietnam a leading "sourcing economy" in South East Asia. Buying goods directly is an easy process but procurement requires you to find the right suppliers at the right price and right location. Being presence at the factory location, Viego has the capability to professionally source, manufacture and execute order providing maximum benefit to our clients in terms of delivering a wide range of products at the best competitive pricing. Please contact us HERE for further support!