When importing cassava starch from tapioca starch manufacturers in Vietnam, for both industrial and food-grade ones, it is of great importance to verify and control the quality of the cassava products they offer. It is essential to ensure that the factories you are sourcing from has the necessary certifications and is compliant with the relevant regulations to avoid any potential legal or reputational risks. As a result, checking specific documents/quality certificates for tapioca starch is a crucial step in Vietnam manioc starch sourcing. To help you sourcing quality industrial and food-grade cassava starch in Vietnam, we've created a list of required documents, international quality certifications and standards that good-quality ones conform to. In this essential guide, we'll go through documents you need to know when importing industrial- and food-grade tapioca starch from Vietnam cassava millers.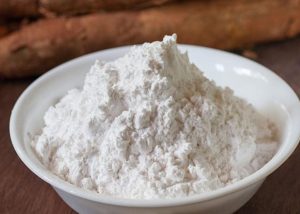 I. For Industrial-grade Tapioca starch
There're no specific certificates required for importing industrial-grade tapioca starch. Nevertheless, to make sure the tapioca starch can be used in the production line, checking the specification or asking for testing samples is essential. Depending on the industries that you are working on, the required cassava starch can be different in some indices. For example, in paper industry, whiteness is the one that shall be carefully considered.
Most common specification for industrial-grade cassava starch is as below:
Starch: 85% min
Moisture: 13% max
Ash: 0.2% max
PH: 5.0 – 7.0
Viscosity: 650 BU min
SO2: 30PPM max
Whiteness: 90% min
Thin: 99.5% min
Despite no specific quality certification required, there are documents that shall be requested when importing Vietnamese industrial-grade manioc starch:
Bill of lading
Invoice
Packing list
Certificate of quality and quantity
Certificate of origin
Phytosanitary Certificates
Fumigation Certificate (in case of using wood pallets for 500/850-kg jumbo bags)
Industrial-grade Cassava Starch in 850-kg jumbo bags are loaded on pallets from the truck. Source: Viego Global team
II. For food-grade tapioca starch
In case of food-grade tapioca starch, besides above-mentioned documents, there are more certificates that can be required when importing this product. To be specific, each region or country can ask for different and compulsory certifications demonstrating that cassava starch manufacturers commit to food safety and quality standards during production. Keep reading to learn about these certifications.
1. ISO 9001:2015 Certification
ISO 9001:2015 certification is a globally recognized standard that defines the standards for a quality management system (QMS). The certification aims to ensure that the organization consistently meets customer and regulatory requirements while enhancing customer satisfaction through the effective application of the system. This certification is issued by an independent certification body, which audits the supplier's quality management system and determines whether it meets the requirements of the ISO 9001 standard.
If tapioca starch manufacturers in Vietnam obtain ISO 9001:2015 certification, it ensures that the manufacturers have a quality management system in place to consistently produce high-quality tapioca starch products that meet customer and legal standards. The certification covers various aspects of the manufacturing process, such as product design, production, delivery, and customer service.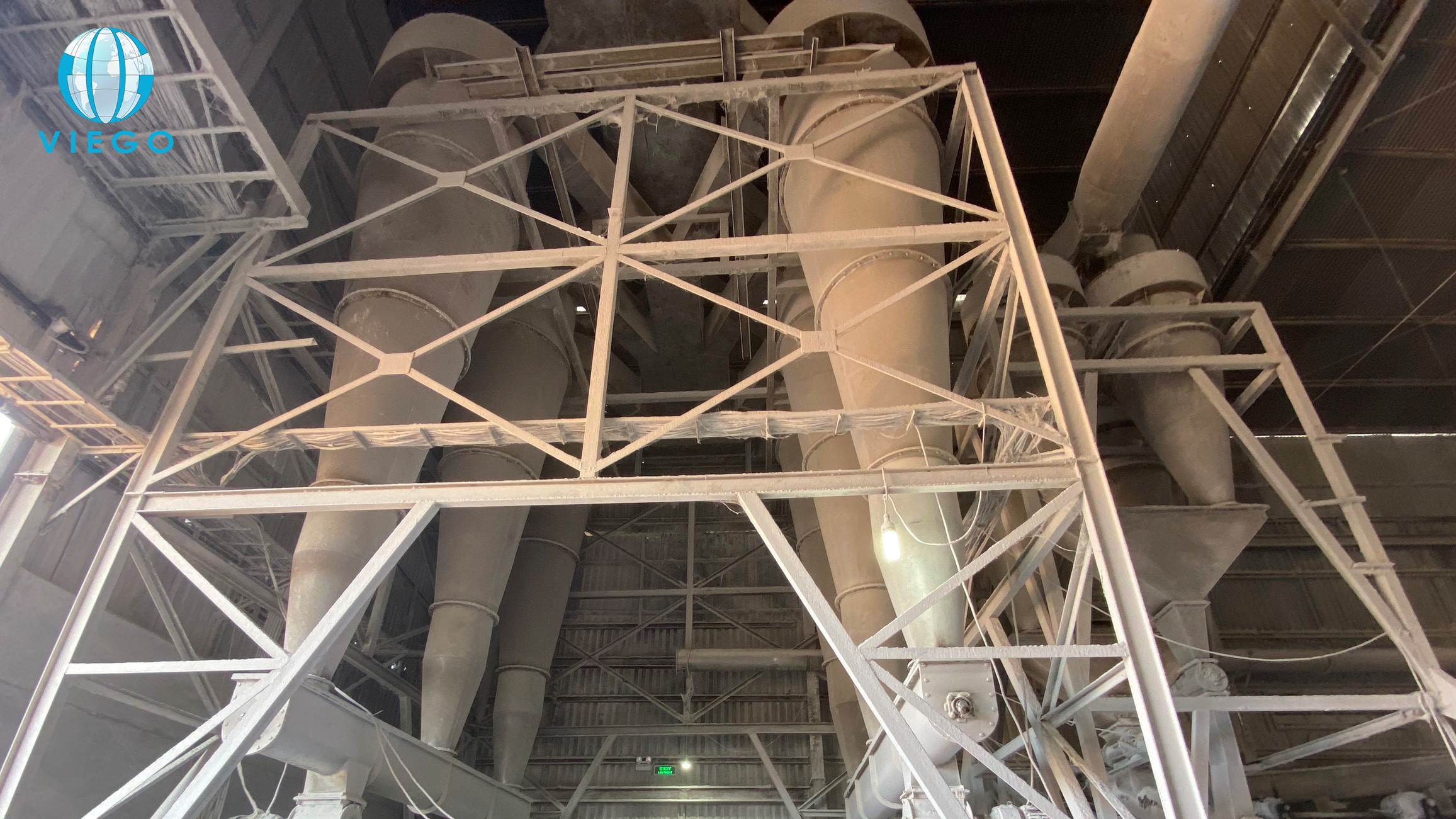 A native tapioca starch miller in Vietnam. Source: Viego Global team.
2. HALAL Certification
HALAL Certification is the document issued by the Muslim authority of the exporting country in which it guarantees that the features and quality of the products fulfill the requirements established by the Islamic Law. This certification is important for exporters because it allows them to access and tap into the lucrative Halal market, which is estimated to be worth trillions of dollars globally.
Therefore, when importing cassava starch to such regions, remember check whether tapioca starch manufacturers in Vietnam have HALAL certification. Once the tapioca starch has been certified Halal, it can be sold to Muslim consumers who adhere to Halal dietary requirements with confidence that it meets the necessary standards. Cassava starch that are HALAL certified are often marked with a registered trademark Halal logo on their packaging.

Some HALAL certified logo. 
3. GFSI Schemes
The Global Food Safety Initiative (GFSI) is a collaboration between some of the world's leading food safety experts, who work together to improve food safety management systems and processes around the world. GFSI recognizes several food safety certification schemes, including:
British Retail Consortium (BRC) Global Standards
Safe Quality Food (SQF) Program
International Featured Standards (IFS)
FSSC 22000
In terms of tapioca starch, the certifications most applicable are BRC Global Standards and FSSC 2200. Both are widely used in the EU and is accepted by major retailers and food service companies. If you are looking for Vietnamese source of food-grade tapioca starch for European market, it is compulsory to find a tapioca starch millers that obtained one of these GFSI certifications. Therefore, carefully checking cassava starch manufacturers is very crucial.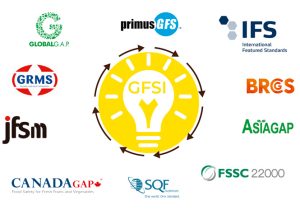 GFSI benchmarked schemes
4. Koshers Certification
Tapioca starch can be certified Kosher, meaning it meets the dietary requirements of Jewish law. To be considered kosher, tapioca starch must be produced and processed according to strict guidelines that follow Jewish dietary laws, known as kashrut. Jewish communities exist in many countries around the world, including the United States, Israel, Canada, the United Kingdom, France, Australia, South Africa, and many others.
When a tapioca starch product has been certified kosher, it will be labeled with the kosher certification symbol of the organization that certified it. It's important to note that not all tapioca starch products are kosher certified, so it's essential to check the packaging or the company's website for the kosher certification symbol if you are looking for a kosher product.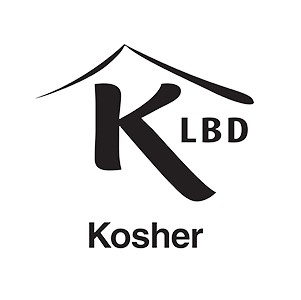 Kosher certified logo
For both industrial- and food-grade tapioca starch sourcing, it is extremely important to check all information about cassava starch factories in Vietnam. Any missing details can bring about problems during import process at first and in production line then. Hence, finding trusted Vietnamese cassava starch millers is such a top priority before doing any other steps. Find out more here How to buy tapioca starch in bulk directly from reliable tapioca starch manufacturers in Vietnam.
Viego Global – Your trusted sourcing partner in Vietnam
At Viego Global, we know it's more than just finding the right Vietnam supplier since every step of the supply chain requires proper implementation in order to ensure Vietnam quality commodities are well delivered to clients. As the local with constant presence here, we totally understand the working culture, network to promptly solve any problems raising during the cooperation. Viego team has professional experience in providing export services (domestic trucks, export documents, LC procedure) to local tapioca manufacturers in Vietnam. In addition, strong relationship with local cassava manufacturers plays an important role in dealing good price, which is a competitive advantage of Viego Global. Last but not least, Viego Global completely can be your reliable partner with good reputation when being mentioned in the official website of the Ministry of Planning and Investment of Vietnam and other top publishers in the world.
This is why Viego Global makes sure that you can reach the best Vietnam suppliers at the most competitive price. Apart from Tapioca/Cassava Products, we also provide insights on other Agricultural products from Vietnam. Jump to: Vietnam's Coffee Market, Vietnam's Pepper Market, Vietnam's Cashew Market , Vietnam's Rice Market and also check many other tips for sourcing from Vietnam.