Being one of the world's largest producers and exporters of tapioca starch, Vietnam offers incredible business opportunities for entrepreneurs and business owners all over the world to import tapioca products. There are several ways to source tapioca starch from Vietnam, but one that you should absolutely consider is buying in bulk directly from tapioca starch manufacturers in Vietnam. This article was written to help you get acquainted with the international trade in Vietnam's tapioca market. This crucial manual will cover the following: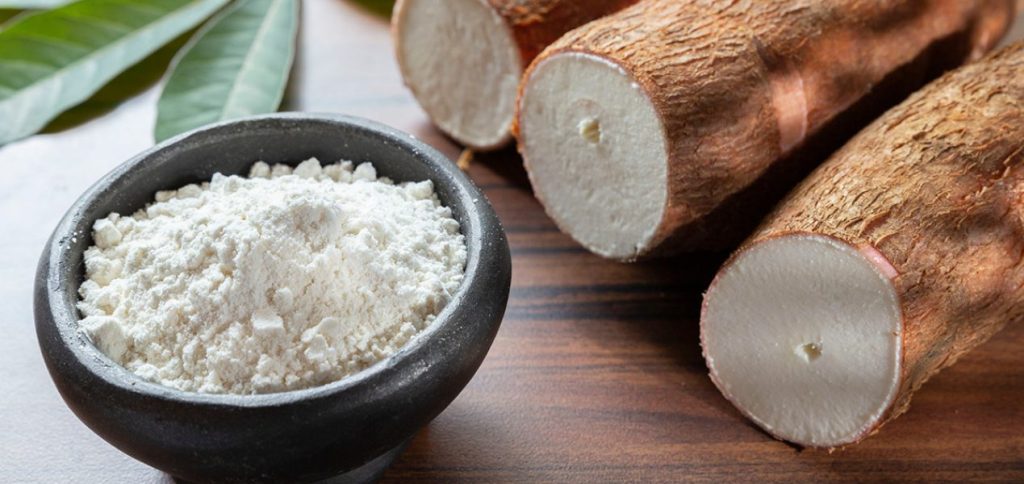 1. Is factory-direct sourcing always the best option?
While buying large volume directly from tapioca starch manufacturers in Vietnam can be a good choice, it may not always be the best option for everyone. There are pros and cons to consider when choosing to work directly with millers and factories.
The advantage of tapioca starch manufacturer-direct sourcing is the ability to establish a direct relationship with the manufacturer. This can lead to better communication and faster turnaround times for orders.
However, there are also potential disadvantages to consider. For example, it may be difficult to navigate the sourcing process, particularly if you are new to the industry or are not familiar with the market. Working directly with a manufacturer can also require a significant investment of time and resources, including sourcing, quality control, and logistics management. Furthermore, you may encounter language barriers when buying in Vietnam as most local factories are not good at English.
Vietnamese farmers harvesting their cassava roots in 2023 cassava crop. Source: Viego Global Team
2. How to buy tapioca starch in bulk directly from Vietnam cassava factories?
Knowing where cassava (also known as manioc or yuca) is cultivated in Vietnam
Vietnam cassava-growing regions should be your first focus. In most case, the factories are located in provinces that cultivate cassava plants because right after harvesting the roots, producers must process their cassava quickly to ensure highest quality. Therefore, the secret to getting the best Vietnam cassava is understanding where this plant is cultivated. Check out this map of cassava-production area in Vietnam: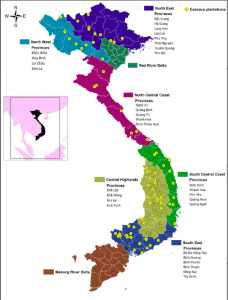 Dot map distribution of cassava plantations across Vietnam. Source: Springerlink
Cassava plant is cultivated a lot in the following provinces:
  In the South: Tay Ninh Province, Binh Phuoc Province, Dong Nai Province, Binh Thuan Province.
  In the Central Highlands: Gia Lai Province, Daklak Province, Dak Nong province.
  In the Central Coast: Quang Ngai Province, Binh Dinh Province, Phu Yen Province, Quang Nam Province, Nghe An Province, Quang Tri province.
  In the North (smaller quantity compared to the South & Central Coast): Yen Bai Province, Son La Province, Hoa Binh Province.
Research potential cassava millers/factories
Start by researching potential tapioca starch manufacturers in Vietnam online or through industry associations and trade shows. You should look for manufacturers with a proven track record of quality, reliability, and responsiveness. You can also ask for recommendations from other businesses in your industry.
Here are some cassava trade shows in Vietnam that may be helpful in sourcing tapioca starch directly from manufacturers:
Vietnam Foodexpo: This is an annual international trade show focused on food and beverage products in Vietnam. It attracts a wide range of exhibitors, including cassava manufacturers and exporters.
Agri Vietnam: This is an annual trade show focused on the agriculture industry in Vietnam. It includes a wide range of exhibitors, including cassava growers, processors, and exporters.
Vietnam Manufacturing Expo: This is an annual trade show focused on manufacturing industries in Vietnam, including food and beverage processing. It may attract cassava manufacturers and processors as exhibitors.
Attending these events or connecting with these associations may help you to network with potential suppliers and learn more about the cassava industry in Vietnam.
Vietnam Food Expo 2022. 
Why shall we check manufacturers carefully and How to inspect them
Tapioca starch is usually used as raw material type for various industries, both food and non-food ones. Therefore, volume for each tapioca starch order is always very big to meet demand of manufacturers/mills.
Being the input of production line, it is required that tapioca starch shall be qualified not only in quality but also the quantity. Without a careful research process, any mistakes in choosing the tapioca starch suppliers can put factories in hard situations, such as lower-quality finished product, disruption in production line, etc.
Once you've identified potential factories list, you may need to vet them as much as possible before you decide to work with them. Therefore, setting up a list of must-have criteria for choosing partners is of great importance. They all go around these invaluable questions:
Be aware that not all millers or factories in Vietnam have infrastructure to prepare cassava starch for shipping. Ask them if the products you decided to buy are ready for exporting. Is it passed through all test that qualify export standard?
Check the volume that they can supply per month or year to ensure that your production line is maintained throughout the whole year
Make sure that it is stored in a safe place. Confirm storage practices. Tapioca can lose significant quality when they are not stored properly. And it can completely change the quality of the final product.
Which currencies are you negotiating your price? USD, Euro or VND? Remember to keep it in mind as currencies in developing countries fluctuates a lot.
All about the payment. How and when do you pay your products? Directly at the factories or once it arrived at your warehouses.
Have a look at contracts, insurances, and responsibility; How do you manage if the product loses quality during the shipping? Who will pay for it?
By asking these questions, you can get a better understanding of the manufacturer's capabilities, quality standards, and level of customer service. It's important to have open and clear communication with them to ensure a successful corporation.
3. Is sourcing agent a better option?
Buying tapioca starch from an importer or a sourcing agent can eliminate much of the difficulties involved in the sourcing process. Sourcing agent can help the importing process much easier if they have experience and depth-knowledge in tapioca business. These are the key benefits and drawbacks:
Pros:
Savings in time and money: Sourcing agents may assist in saving time and money by handling tasks including factory research, negotiation, and quality control on behalf of importers. They can check for the cheapest options which still adapt to client's requirement regarding quality
Linguistic and cultural barriers: Sourcing agents can bridge the gap between the importer and the Vietnamese supplier by handling language and cultural differences.
Quality control: Before shipment, sourcing agents can inspect the products to make sure they adhere to the importer's quality requirements.
Local knowledge and connections: Sourcing agents can provide valuable insights into the Vietnamese market and connect the importer with reliable suppliers.
Cons:
Trustworthiness of the agent: It's important to choose a reputable and trustworthy sourcing agent to avoid potential fraud or miscommunication issues.
Your decision for buying tapioca starch actually depends on your industry experience. For cassava starch buyers, we recommend using a sourcing agent that suits your needs and preferences because of the wide variety, simplicity and flexibility provided by this type of service. As a conclusion, we recommend first looking for a local reputable sourcing agent that matches your business ethics and carrying the tapioca starch you want to buy.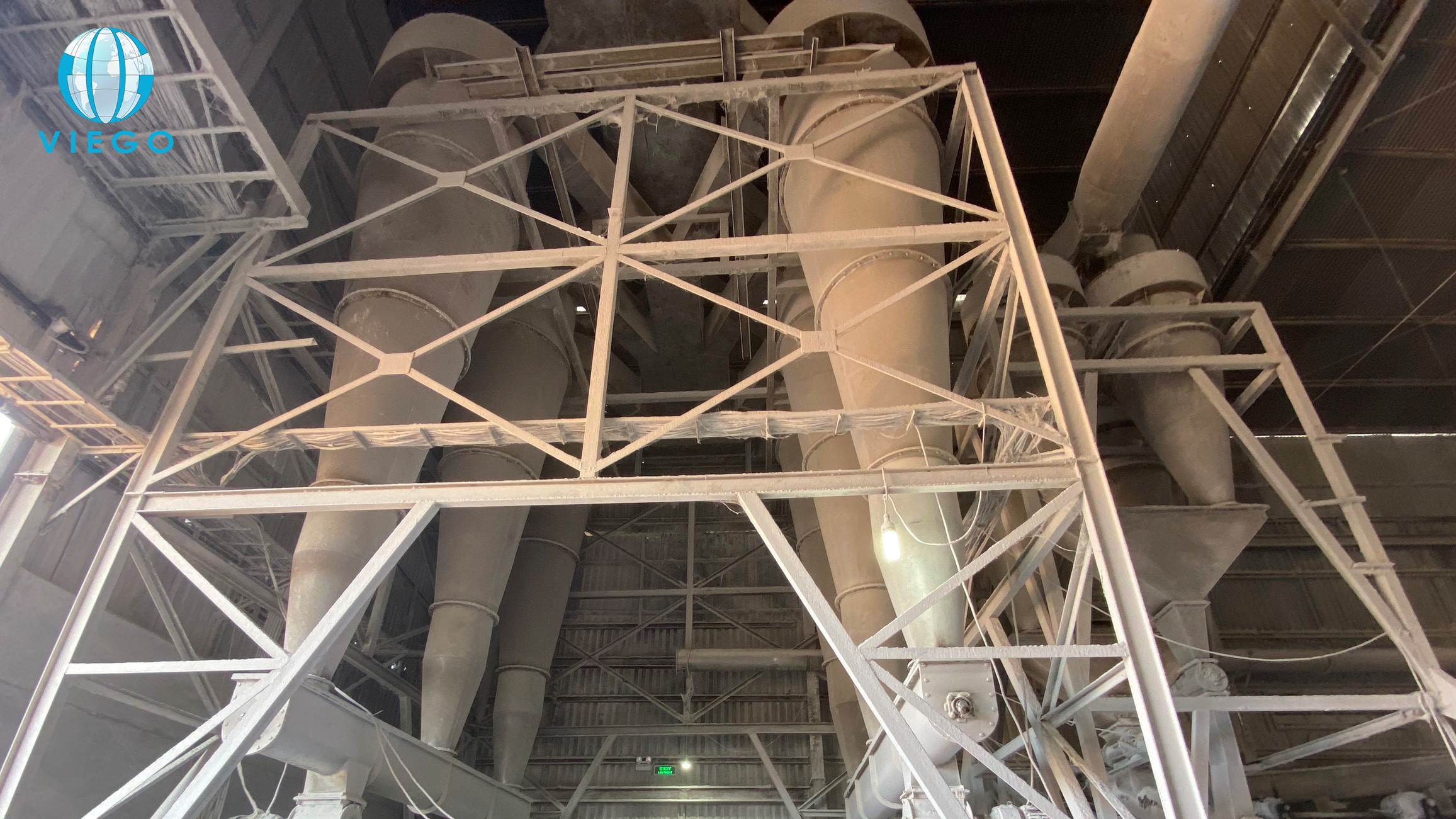 Inside a Cassava starch miller in Vietnam. Source: Viego Global team
Viego Global – Your trusted sourcing partner in Vietnam
At Viego Global, we know it's more than just finding the right Vietnam supplier since every step of the supply chain requires proper implementation in order to ensure Vietnam quality commodities are well delivered to clients.
Advantages of Viego Global as a sourcing company for Vietnam tapioca starch:
Local people to understand working culture and network
Local presence to promptly solve any problems raising during the cooperation.
experience in providing export services (domestic trucks, export documents, LC procedure) to local tapioca manufacturers in Vietnam
Strong relationship with local manufacturers to deal good price (competitiveness).
Good reputation with mentions in the official website of the Ministry of Planning and Investment of Vietnam and other top publishers in the world.
This is why Viego Global makes sure that you can reach the best Vietnam suppliers at the most competitive price. Apart from Tapioca/Cassava Products, we also provide insights on other. Agricultural products from Vietnam. Jump to: Vietnam's Coffee Market, Vietnam's Pepper Market, Vietnam's Cashew Market , Vietnam's Rice Market and also check many other tips for sourcing from Vietnam.