In part 1 of this blog post, we discussed four most common and costly sourcing mistakes you are likely to encounter when sourcing Vietnam tapioca starch, along with steps you can take to avoid and correct them. We will continue to take in consideration three other pitfalls in this part 2. Check it out to make sure you are doing a smooth and profitable sourcing process.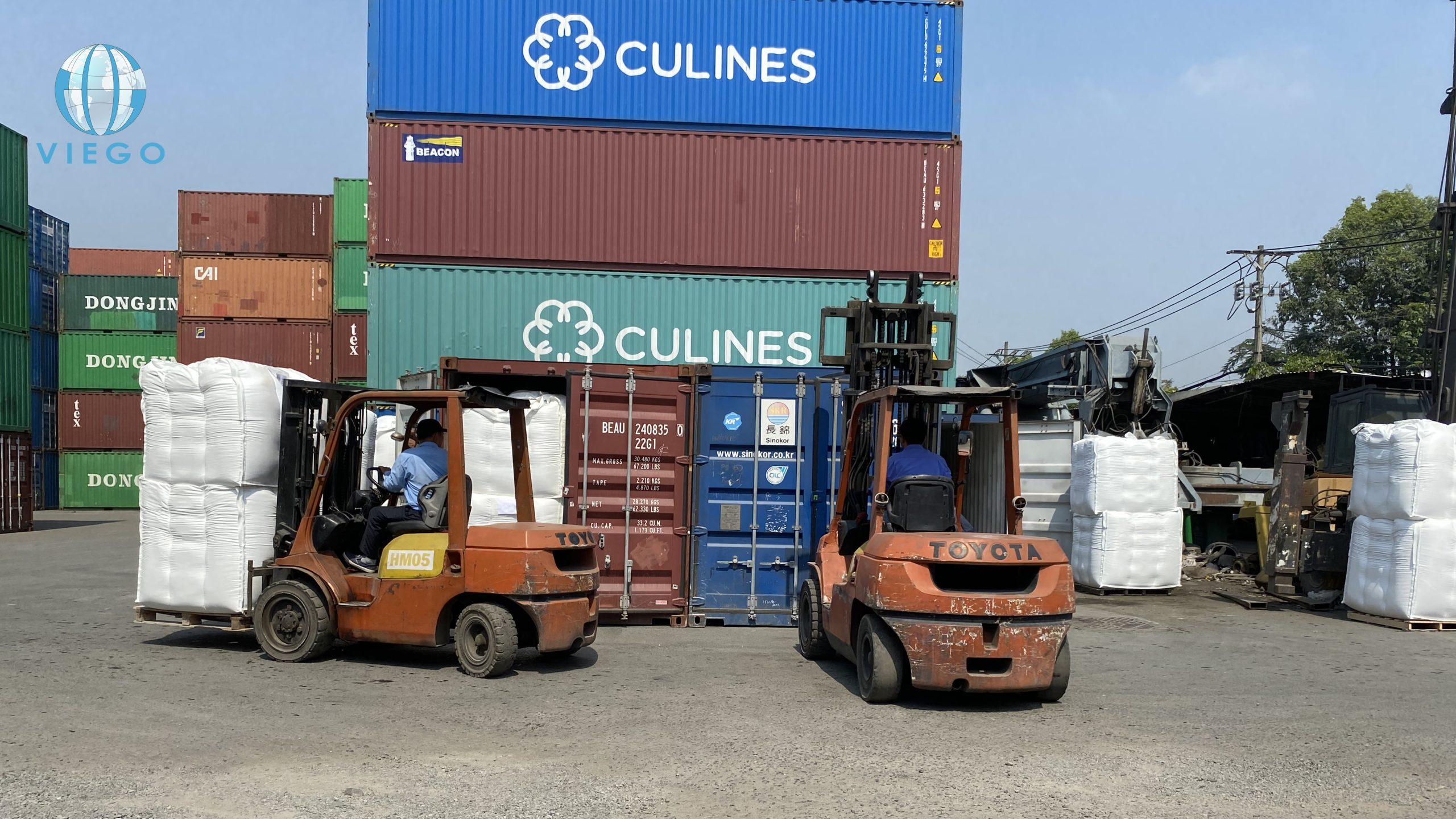 Vietnam tapioca starch stuffing at Hochiminh port. Source: Viego Global Team
1. No person to handle promptly on site if any problems raised during tapioca starch deal
Being geographically distant from your tapioca starch suppliers can pose challenges when it comes to promptly addressing any issues or concerns that may arise during the sourcing process. Without a designated person or team on-site in Vietnam, you may face delays in problem resolution, leading to disruptions in your supply chain and potential financial losses. Whether it's product quality issues, logistical complications, or unexpected production challenges, having someone readily available to handle these problems on-site is essential for maintaining smooth operations.
The on-site team can conduct regular quality checks, oversee production processes, and ensure that the cassava starch meets your specified requirements. Their physical presence allows them to interact directly with tapioca starch suppliers, assess production facilities, and handle any emergencies that may arise. If establishing an on-site presence is not feasible, consider partnering with a reputable local sourcing agent who can serve as your representative. They will possess the necessary expertise and local knowledge to handle promptly.
Vetnam cassava starch in jumbo bags are loaded into containers. Source: Viego Global team.
2. Unawareness of material fluctuations and final tapioca starch pricing
When looking for supply of Vietnam tapioca satrch, understanding the fluctuation of available raw materials (cassava roots) is essential. The pricing of tapioca starch is influenced by a multiple factors, including market demand, availability of raw materials, weather conditions, and global economic trends. These variables can cause significant fluctuations in the cost of tapioca starch production, which directly affects the final price of the cassava starch. Remain unaware of these fluctuations may affect your financial planning and put unnecessary strain on your budget.
So as to avoid this mistake, it is crucial to stay informed about market trends and factors that impact tapioca starch prices. Regularly monitor global starch market conditions, industry news, and economic indicators that affect the production and supply of cassava starch. Engage in open and transparent discussions with your suppliers to gain insights into any potential material fluctuations that may impact pricing.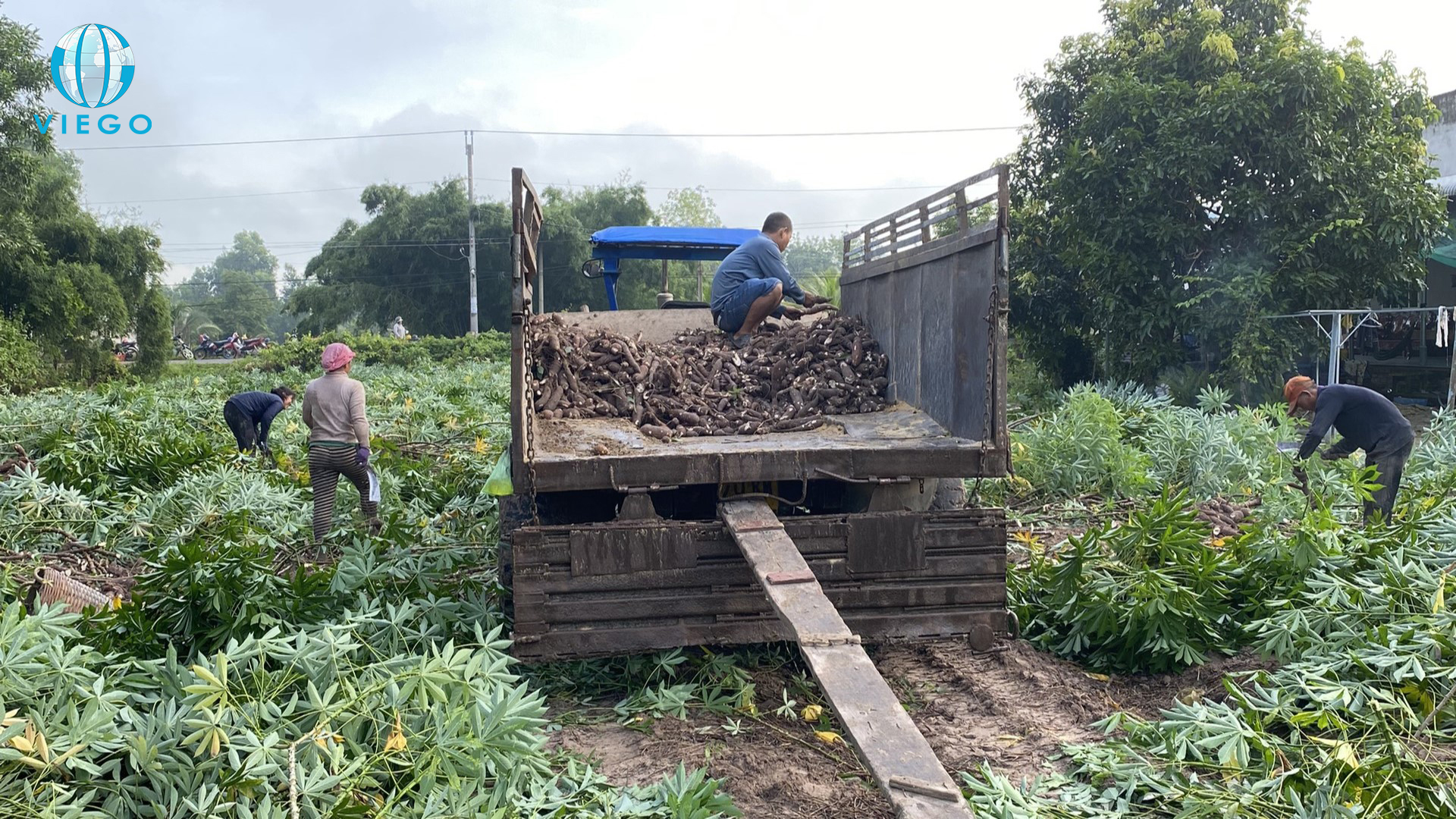 Farmers are collecting cassava roots in cassava plantation, where raw material of tapioca starch production is grown in Tay Ninh province. Source: Viego Global Team
3. Neglecting to check the cassava starch millers' past performance
Failing to conduct due diligence on the tapioca starch millers' past performance can lead to undesirable outcomes and potential financial risks. By overlooking it, you run the risk of entering into agreements with tapioca starch suppliers who have a history of unethical practices, poor product quality, or financial instability. These issues can severely impact your business, resulting in shipment delays, or even disputes that could harm your reputation and profitability.
To avoid this mistake, it is essential to thoroughly research and evaluate the reputation and track record of potential tapioca starch factories. Look for indicators of their reliability, such as their years of operation, client testimonials, and industry certifications. Seek references from other businesses that have previously worked with them to gain more insights. You should also conduct background checks to ensure that they have a stable financial standing and possess the necessary resources to meet your production requirements consistently.
Furthermore, consider visiting the Vietnam cassava-starch millers' facilities in person or conducting virtual inspections to assess their tapioca starch production processes, and overall capabilities. This firsthand observation will provide valuable insights into their operations and help you make an informed decision about their suitability as a supplier.
A corner inside a tapioca starch manufacturer. Source: Viego Global Team
Viego Global – Your trusted sourcing and trading partner in Vietnam
At Viego Global, we know it's more than just finding the right Vietnam tapioca starch supplier since every step of the supply chain requires proper implementation in order to ensure Vietnam quality commodities are well delivered to clients. As the local with constant presence here, we totally understand the working culture, network to promptly solve any problems raising during the cooperation. Viego team has professional experience in providing export services (domestic trucks, export documents, LC procedure) to local casava starch manufacturers in Vietnam. In addition, not only being located in the same regions with local cassava manufacturers, Viego also has strong relationship with the millers, which plays an important role in dealing good price – one of competitive advantages. Last but not least, Viego Global completely can be your reliable partner with good reputation when being mentioned in the official website of the Ministry of Planning and Investment of Vietnam and other top publishers in the world.
This is why Viego Global makes sure that you can reach the best Vietnam suppliers at the most competitive price. Apart from Tapioca/Cassava Products, we also provide insights on other Agricultural products from Vietnam. Jump to: Vietnam's Coffee Market, Vietnam's Pepper Market, Vietnam's Cashew Market , Vietnam's Rice Market and also check many other tips for sourcing from Vietnam.