Being one of the world's largest producers and exporters of tapioca starch, Vietnam offers promising business opportunity for global buyers. However, it is essential to navigate the associated risks and challenges that come with it. In this first part, we will discuss four common and costly sourcing mistakes you are likely to encounter when sourcing Vietnam tapioca starch, along with steps you can take to avoid and correct them. By understanding these pitfalls and taking proactive measures, you can ensure a smooth and profitable tapioca starch sourcing process.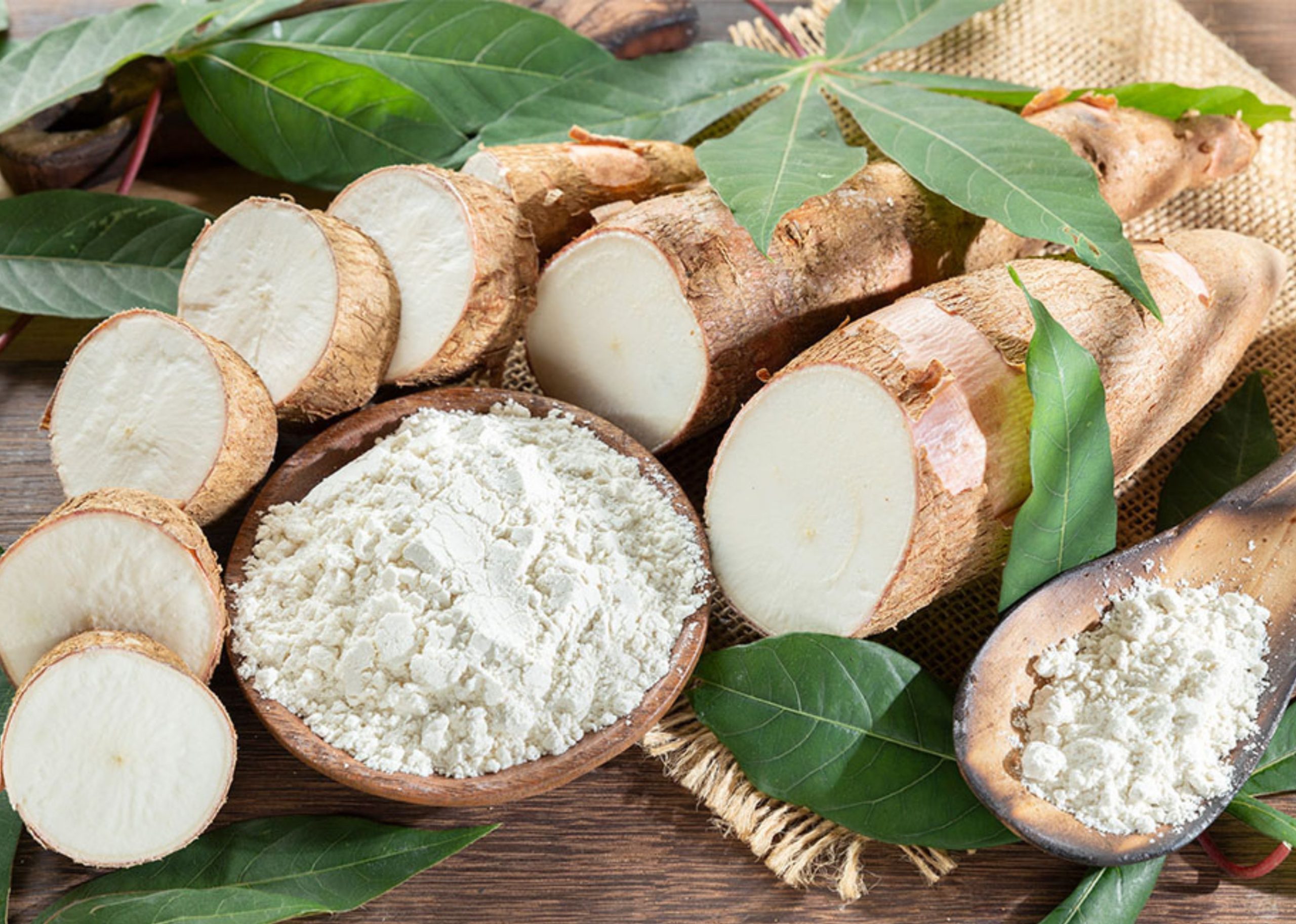 1. Always seeing pricing as the only matter of tapioca starch business
When sourcing Vietnam tapioca starch, one of the most common mistakes is solely focusing on pricing. While pricing is undoubtedly an important factor, it should not be the sole determinant of your decision-making process. Factors such as commitment for a monthly contract quantity, quality consistency, and previous orders should not be underestimated. Relying solely on the lowest-priced option may result in inconsistencies in tapioca starch quality, delays in delivery, or even unreliable supply chains.
To avoid this mistake, it is crucial to change your price-focus buying approach. Take the time to assess tapioca starch suppliers based on their track record, production capabilities, and ability to meet your specific requirements. Engage in open and transparent communication with potential Vietnam cassava starch suppliers to understand their commitment to quality, production capacity, and reliability. These activities can be executed more efficiently with a professional representative agent based in area of Vietnamese tapioca starch manufacturers.
Furthermore, consider entering into a contractual agreement that encompasses not only pricing but also factors like minimum order quantities, delivery schedules, and quality control measures. Remember, building a solid and dependable supplier relationship is key to long-term success in sourcing Vietnam tapioca starch.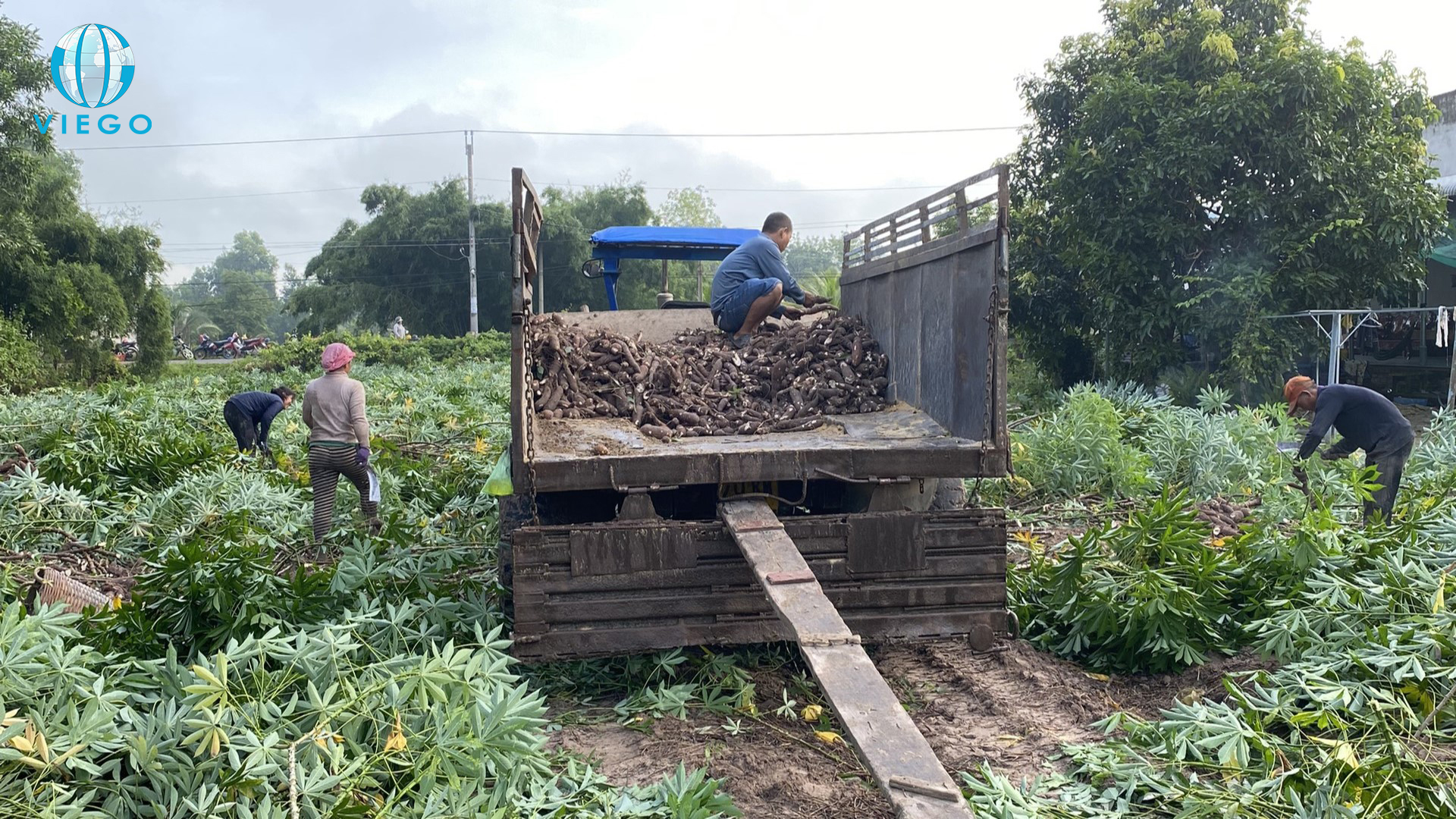 Vietnamese farmers harvesting their cassava roots – Tapioca starch's raw material. Source: Viego Global Team
2. Failing to inspect cassava starch samples
Another mistake to avoid is neglecting to inspect tapioca starch samples before making a purchase. Vietnam tapioca starch can vary in texture, whiteness, and viscosity, which can directly impact its usability in various applications. By neglecting to inspect samples, you run the risk of receiving goods that does not meet your expectations, leading to potential production issues, customer dissatisfaction, and financial losses.
Therefore, to control the quality of your tapioca starch purchased from Vietnam, you should always get a representative cassava starch sample for your first-hand evaluation. The cost of samples will be a more worthwhile investment over buying a full order that you have not had the opportunity to inspect. This might be called "probation period."
One more thing worth bearing in mind is to collect and get samples from more than one cassava starch supplier. Establish clear criteria for evaluating the samples based on your specific requirements and conduct tests or evaluations accordingly. Partnering with a local third-party agent to collect different suitable tapioca starch samples and a reputable laboratory in the field to assist in the evaluation process should be an ideal combination in Sampling process.
A representative agent who is familiar with cassava starch industry will well understand your requirements and refer you to appropriate cassava starch millers and a reputable laboratory in the field can give results as exact as possible. This combination can save you not only money but also time a lot.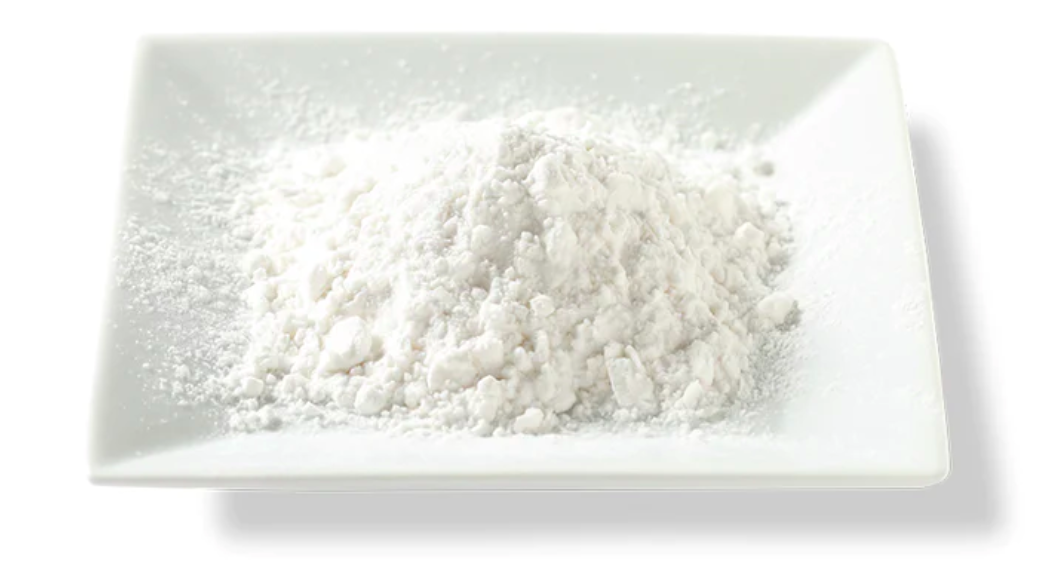 3. Lack of well-defined criteria for tapioca starch manufacturers
When sourcing Vietnam tapioca starch, it is essential to have well-defined criteria for selecting manufacturers. Consider factors such as manufacturing capabilities, certifications, quality control processes, and adherence to international standards. Having clear criteria in place will help you identify reliable and reputable cassava starch manufacturers, ensuring consistent product quality. Consider the following essential questions:
How long have they been in business and which countries have they exported their cassava starch to?
What is the minimum order quantity tapioca starch manufacturers accept and how they could secure their supply capacity?
Do they obtain any quality certifications for their tapioca starch?
How about the logistic process when they handle tapioca starch deal?
For more detail about how to find reliable cassava starch supplies in Vietnam, you could refer to this blog.
Inside a Vietnam tapioca starch manufacturer. Source: Viego Global team
Have a virtual tour at a Vietnamese tapioca starch manufacturer HERE.
4. No Vietnamese speakers on the team when doing tapioca starch business
A significant mistake that many businesses make when sourcing Vietnam tapioca starch is not having Vietnamese speakers on their team. This oversight can lead to communication challenges and hinder the efficiency of your purchasing process. Especially in Vietnam tapioca starch industry, you will need to communicate and negotiate a lot with the tapioca starch factories to get the best deal. It's important to recognize that not all cassava starch millers have extensive export skills. This can create potential language barriers, making it challenging to clarify requirements, discuss logistics, or resolve any concerns promptly. Miscommunications can lead to delays, and even costly mistakes. Having a team member who is fluent in Vietnamese can bridge this gap and facilitate smooth communication with local suppliers.
One of the most effective strategies for overcoming language barriers is to partner with local sourcing agents that have language capabilities. The right partner will be able to navigate your sourcing market with conversational fluency, handle exportation, re-check and translate all written documents as part of the process. Their presence provides an invaluable advantage, as they can effectively facilitate the local business environment and address any cultural or language-related challenges that may arise. At Viego Vietnam, we have a sourcing team with high level of competence in English and intimate knowledge of Vietnam cassava starch market.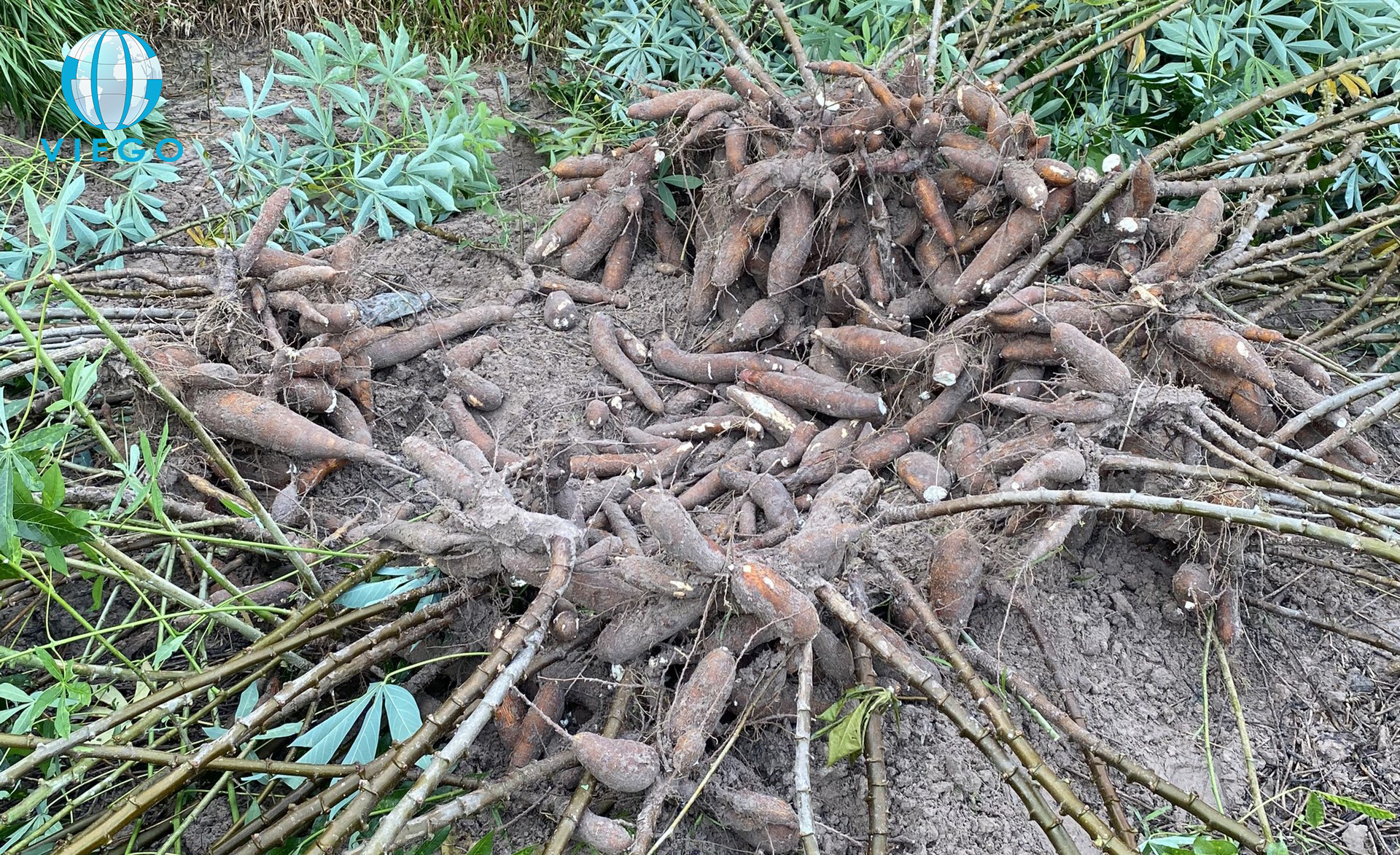 Tapioca starch raw material – Fresh cassava roots. Source: Viego Global Team
Viego Global – Your trusted sourcing and trading partner in Vietnam
At Viego Global, we know it's more than just finding the right Vietnam tapioca starch supplier since every step of the supply chain requires proper implementation in order to ensure Vietnam quality commodities are well delivered to clients. As the local with constant presence here, we totally understand the working culture, network to promptly solve any problems raising during the cooperation. Viego team has professional experience in providing export services (domestic trucks, export documents, LC procedure) to local casava starch manufacturers in Vietnam. In addition, not only being located in the same regions with local tapioca starch manufacturers, Viego also has strong relationship with the millers, which plays an important role in dealing good price – one of competitive advantages. Last but not least, Viego Global completely can be your reliable partner with good reputation when being mentioned in the official website of the Ministry of Planning and Investment of Vietnam and other top publishers in the world.
This is why Viego Global makes sure that you can reach the best Vietnam suppliers at the most competitive price. Apart from Tapioca/Cassava Products, we also provide insights on other Agricultural products from Vietnam. Jump to: Vietnam's Coffee Market, Vietnam's Pepper Market, Vietnam's Cashew Market , Vietnam's Rice Market and also check many other tips for sourcing from Vietnam.