Weight management has always been a key area of interest for food and drink companies as the demands for convenient and tasty ways that deal with weight gain and obesity are high in this modern life. Have you ever heard of slim coffee or weight loss coffee, which claim to help customers lose weight? This kind of coffee has been emerging as a trend for global customers in recent years. Read this article to find out what impacts slim coffee has on your body.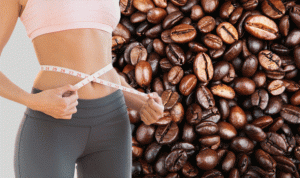 1. What is slim coffee?
Slim coffee, or weight loss coffee is a type of instant coffee, which is a mixture of familiar ingredients such as green coffee bean extract and many other natural herb extracts. All the ingredients are natural and contain a considerable amount of beneficial nutrients that help control the hunger hormone to suppress appetite, reduce calorie intake, accelerate fat burning, and control weight effectively. It is usually packaged in individual servings, which enable people to quickly prepare hot coffee by adding hot water to the powder and stirring.
Let's look at the breakdown of some of the primary ingredients present in the slim coffee:
Green Coffee Bean Extract
This is the most important ingredient in the drink. As the name suggests, this extract comes from green coffee beans. It contains an active ingredient called Chlorogenic Acid (CGA) which some studies have found can help control elevated blood sugar and bodyweight. Green coffee is the coffee bean before it has been roasted. It's also known as raw coffee. The roasting process destroys a lot of the CGA in the bean. That's why using green coffee bean extract in the formula of slim coffee makes it a safe slimming beauty drink.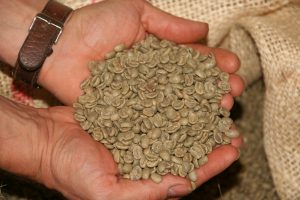 Green Tea Extract
Green tea, which is present in a majority of weight loss supplements found in the market, has long been hailed as a great addition to a healthy diet. Green tea contains caffeine and an amino acid called L-theanine, which is another ingredient that contributes to promoting weight loss. The L-theanine in green tea can create a savory taste, also known as umami flavor. A research from The American Journal of Clinical Nutrition suggests that umami flavors may reduce appetite, which often helps with weight loss.
Garcinia Cambogia
Garcinia cambogia, a tropical fruit also known as the Malabar tamarind, is a popular weight-loss supplement. It is used for flavouring food and its active ingredient is Hydroxycitric Acid, which is meant to block your body's ability to make fat and curb your appetite. A review published in the Journal of Obesity found that people who took garcinia cambogia in studies lost about 2 pounds more than people who didn't take it.
Cacao/Cocoa
According to research in the Journal of Proteome Research, cocoa contain some potent compounds, out of which some of them help promote weight loss. Since cocoa is rich in phytonutrients but low in fat and sugar, the calories you get from cocoa powder will be packed with healthy chemicals. Studies have also found that cocoa helps to regulate energy use and metabolism while also increasing feelings of fullness. Hence this powder may actually help to reduce weight while providing important nutrients.
2. Mechanism of the natural lose weight coffee
This slim coffee doesn't contain any harmful chemicals or artificial sweeteners. It also doesn't have any added sugar, which is the enemy of a diet plan. It only contains natural ingredients that claim to increasing satiety and suppressing appetite safely. According to the Journal of the Academy of Nutrition and Dietetics, caffeine helps fighting the hunger hormones known as peptide YY, which results in suppressing one's hunger.
Apart from suppressing one's appetite, slim coffee also claims to reduce the cravings for food, regulates the absorption of food, and promote a healthier lifestyle. As mentioned, green coffee extract, which contain helpful weight loss aid Chlorogenic Acid, is the main ingredient in the slim coffee. Hence in addition to giving your metabolism a kick, the beverage is also capable of slowing down the absorption of carbohydrates and breaking down fat.
Consumers are advised to drink Slim Coffee just as a part of a healthy balanced diet to give their wellness plan a boost in the right direction. Don't rely entirely on this lose weight coffee. To achieve maximum results and for an overall healthier lifestyle, you should go on with an exercise plan and a healthy diet besides this supplement drink.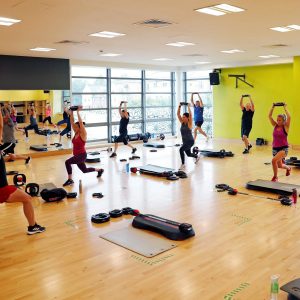 3. The instant coffee market in Vietnam at a glance.
When talking about coffee, Vietnam is arguably a premier hotspot for coffee buyers who seek for a variety of coffee beans at a cheaper rate. Besides Robusta coffee beans, Vietnam in recent years has been exporting more and more highly processed coffee. And among all processed coffee, Vietnam instant coffee is the best choice for not only domestic customers but also the international buyers. Being the world's second-largest coffee producer, Vietnam has been expanding the production of instant coffee recent years in order to meet the increasing demand of instant coffee these days. According to Ministry of Agriculture and Rural Development (MARD – Vietnam), the country currently is home to 20 factories processing pure instant coffee, mixed instant coffee, with a capacity to produce an annual amount of over 75 thousand metric tons. Not only being exported abroad, Vietnam instant coffee is also showing strong growth in domestic consumption due to its convenient use.
As a type of instant coffee, weight loss coffee has emerged as a hot-selling product in this category. A lot of Vietnamese coffee manufacturers started to join this coffee trend and produced many effective product's lines of slim coffee years ago. Vietnam now offer a wide range of good-quality slim instant coffee products at a cheaper rate. Hence as a international coffee buyer, you should definitely take Vietnam's Slim Coffee into consideration.
Viego Global – Your trusted sourcing partner in Vietnam
In order to provide a deeper insight on Vietnam's Coffee Market, we've created this series along with tips on how to select the best beans from Vietnam for your business. Jump to:
Are you sourcing coffee from Vietnam? Do you need a source of high quality coffee? If you want to connect with any qualified coffee producers in Vietnam that pay strict attention to their product, please comment below so we could help you out easily. Being presence at the factory location, Viego Global has the capability to professionally source, manufacture and execute order providing maximum benefit to our clients in terms of delivering a wide range of products at the best competitive pricing. Please contact us HERE for further support!