The instant coffee market in Vietnam is recently showing considerable growth among other coffee sectors. Besides Robusta coffee beans, Vietnam's exports of highly processed coffee have increased in recent years. And among all processed coffee, Vietnam instant coffee is the best choice for not only domestic customers but also the international buyers. This guide will cover all aspects of the instant coffee market in Vietnam. Read it to know what types of instant coffee you should buy in Vietnam.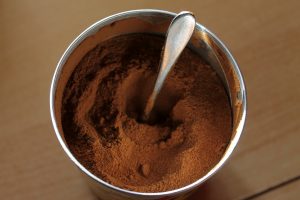 1. The Instant coffee market in Vietnam at a glance
According to the latest report on coffee industry of Euromonitor International, USD 3 billion of instant growth is expected in developing countries by 2024 and the key areas of opportunity will be Sub-Saharan Africa, Southeast Asia, the Gulf States and developing Eastern Europe. In particular, Asia Pacific leads current and future growth. As a country of the leading region in the field of instant coffee, Vietnam perceived it as a considerable opportunity to leverage the country's strengths and experience in exporting coffee beans. Being the world's second-largest coffee producer, Vietnam has been expanding the production of instant coffee recent years in order to meet the increasing demand of instant coffee these days. Take a look at the production volume of powder and instant coffee in Vietnam from 2015 to 2018. Vietnam instant coffee are increasingly produced year on year.
According to Ministry of Agriculture and Rural Development (MARD – Vietnam), the country currently is home to 20 factories processing pure instant coffee, mixed instant coffee, with a capacity to produce an annual amount of over 75 thousand metric tons. Not only being exported abroad, Vietnam instant coffee is also showing strong growth in domestic consumption due to its convenient use.
2. How Vietnam defines its instant coffee
Instant coffee is also called soluble coffee, dried coffee extract or "ca phe hoa tan" in Vietnamese. This beverage enables people to quickly prepare hot coffee by adding hot water to the powder and stirring. In Vietnam, a wide range of instant coffee is manufactured. Other than the typical types of instant coffee, such as spray-dried/freeze-dried/agglomerated instant coffee powder, Vietnam is famous for the 3-in-1 instant coffee mix, which is a mixture of instant powder, sugar cane and non-dairy creamer. Due to an increasing demand for instant coffee, coffee manufacturers also diversify their offering to include 2-in-1, 4-in-1 mixed types and even concentrated liquid form in can/bottle.
3. How is instant coffee produced
Instant coffee is made from coffee beans. After the whole beans are roasted, ground and brewed, all the water is removed, leaving behind dehydrated crystals of coffee. You just need to add water to enjoy a cup of hot coffee. In particular, the processing of Vietnam instant coffee requires 5 steps:
Roasting the green beans
Adding water and extracting the roasted coffee beans
Separating aroma
Evaporating the weak coffee extract
Drying the concentrated coffee extract to produce spray-dried or freeze-dried coffee.
Agglomerated coffee is produced by applying steam belt or steam curtain after being dried and adding powder steam, causing the particles to bind together, thus forming granules.
Take a look at the flow chart below to have an overall knowledge of the producing process.
4. Best types of Vietnam instant coffee to buy
Vietnam offer a wide range of good-quality instant coffee products at a cheaper rate. These are main types of instant coffee to buy in Vietnam that you should take into consideration:
Spray-dried instant coffee powder from Vietnam;
Agglomerated instant coffee powder from Vietnam;
Freeze-dried instant coffee powder from Vietnam;
Decaffeinated instant coffee from Vietnam;
3-in-1, 2-in-1, 4-in-1 instant coffee mix from Vietnam;
Instant coffee can/bottle from Vietnam (concentrated liquid form).
CHECK OUT OUR COMPLETE LIST OF WHOLESALE INSTANT COFFEE SUPPLIERS IN VIETNAM
Viego Global – Your trusted sourcing partner in Vietnam
In order to provide a deeper insight on Vietnam's Coffee Market, we've created this series along with tips on how to select the best beans from Vietnam for your business. Jump to: 
Are you sourcing coffee from Vietnam? Do you need a source of high quality coffee? If you want to connect with any qualified coffee producers in Vietnam that pay strict attention to their product, please comment below so we could help you out easily. Being presence at the factory location, Viego Global has the capability to professionally source, manufacture and execute order providing maximum benefit to our clients in terms of delivering a wide range of products at the best competitive pricing. Please contact us HERE for further support!