When sourcing coffee in Vietnam, one of the biggest challenges you might come across is understanding supplier verification, and how it applies to the coffee beans. Quality control is essential, not only because of pricing considerations, but also to ensure that the suppliers conform to food safety legislation in major import markets. In the coffee industry, certification guarantee that specific rules and regulations of quality standards are met. It is meant to improve efficiency, sustainability and profitability for growers on the one hand, while enabling buyers to make more informed decisions on the product they purchase. Hence, looking for a certain quality certifications for coffee is a good approach to a quality coffee source. To help you sourcing quality coffee in Vietnam, we've created a list of national and international quality certifications and standards that good-quality coffee beans in Vietnam conform to. In the first part of the guide, we'll discuss on 4 essential certifications in Vietnam as below. Read part 2.
Don't forget to check out on our blog series on Vietnam's coffee market, along with tips on how to select the best beans from Vietnam for your business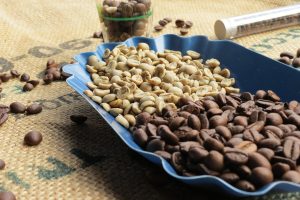 1. ISO 9001:2015 for Vietnam's Coffee
The quality management system is the exact guarantee to produce quality product consistently. One of the system that has certainty and is recognized by many countries is the ISO quality management system and the most recent version is ISO 9001:2015. International Organization for Standardization explains that to produce quality products, the supplier shall apply the quality management principle, such as focus on the customer, optimize the leadership, employee participation, process approach, commit to quality improvement, use factual data in decision making, and build up supplier relationships. 
Based on that explanation can be stated that ISO is a system that ensures the increasing quality process of production. The production process that is worked continuously is a control process so that produce quality product. ISO is a document that can be applied to all business activity including the production of coffee. Every process will be worked with a clear quality standard. Take a look at the table below for some quality standard of coffee beans under ISO system: 
Here in Vietnam, various coffee suppliers have applied ISO certification to keep the consistency for increasing the quality export product. The size of coffee seed production has high quality and ISO ensures the standard is used properly.
CHECK OUT OUR LIST OF COFFEE SUPPLIERS CONFORMING TO ISO 9001:2015 IN VIETNAM
2. VietGAP (Vietnamese Good Agricultural Practices) for Vietnam's coffee
VietGAP (Vietnamese Good Agricultural Practices) is practicing good agricultural production in Vietnam. It was implemented in 2009 to help foster the development of a modern agri-food system in Vietnam. VietGAP consists of the rules, orders and procedures that guide agricultural producers to produce, harvest and process agricultural products to meet a number of requirements. Producers applied this standard to ensure: productive technique; food safety; product traceability; protection  of environment  and health. For coffee production in Vietnam, producers learn new effectively techniques for their farms. The major objectives of new production techniques are for; protection their workers and the environment, and for more sustainability income. 
According to Ministry of Agriculture and Rural Development, VietGAP provides guidelines for the application of production methods covering food safety, environmental management, worker health, safety, and product quality. There are 12 sections in the standard namely:
Site assessment and selection;
Planting material;
Soil and substrate management;
Fertilizers and soil additives;
Water and irrigation;
Crop protection and use of chemicals;
Harvesting and handling;
Waste management and treatment;
Worker health and welfare;
Record keeping, recall, and traceability;
Internal audit;
Complaints and resolve complaints.
Farmers are subject to mandatory training and guideline production practices to receive VietGAP certification which is valid for two years. Hence, coffee from Vietnam produced under VietGAP are guaranteed for quality to great extent.
CHECK OUT OUR LIST OF COFFEE SUPPLIERS CONFORMING TO VietGAP IN VIETNAM
3. HACCP (Hazard Analysis Critical Control Point) for Vietnam's coffee
HACCP Certification is a system that recognizes that a food business has developed, documented and implemented systems and procedures in accordance with HACCP. HACCP is basically a tool to help identify and control food safety hazards that may occur within the food business. As coffee is produced in many countries under many different processes, different harvesting practices can lead to unreliable differences in the material. What is more, different processing methods may involve different 'intermediate' elements that could support the development of hazards.
According to The National Advisory Committee on Microbiological Criteria for Foods (NACMCF), HACCP involves seven principles: 
Analyse hazards, for instance microbiological (e.g. bacteria, viruses, moulds, toxins), chemical (e.g. pesticide residues), or physical (stones, wood, glass, etc.).

 

Identify critical control points. These are points in the food's production (from raw to processed to consumption) at which a potential hazard can be controlled or eliminated.

 

Establish preventative measures with critical limits (values) for each control point, such as a minimum drying time to ensure mould growth cannot progress.

 

Establish procedures to monitor the critical control points (e.g. how to ensure that adequate drying occurs).

 

Establish corrective actions to be taken when monitoring shows that a critical limit has not been met, such as disposing of potentially contaminated cherry.

 

Establish procedures to verify that the system is working properly. For example, test drying facilities for leaks or contamination.

 

Establish effective record keeping for documenting the HACCP system, such as records of hazards and control methods, the monitoring of safety requirements and actions taken to correct potential problems.

 
In Vietnam's coffee industry, many coffee suppliers have achieved HACCP certification. To gain this certification, the business is required to undergo an audit or assessment of its food safety and HACCP policies and procedures. Therefore, the quality of coffee produced under this standard in Vietnam is guaranteed for product safety.
CHECK OUT OUR LIST OF COFFEE SUPPLIERS CONFORMING TO HACCP IN VIETNAM
4. GMP (Good Manufacturing Practice) for Vietnam's coffee
Good Manufacturing Practices (GMP) is a set of operational requirements to ensure production of safe and quality food. The US FDA and other regulatory bodies worldwide highly recommend using GMP to ensure that products are consistently produced and controlled to quality standards. GMP compliance covers the minimum sanitary and manufacturing practices that are a prerequisite foundation to further implement other food safety management initiatives such as HACCP, ISO 22000. 
Few basic principles include:
Hygiene: Pharmaceutical manufacturing facility must maintain a clean and hygienic manufacturing area.
Controlled environmental conditions in order to prevent cross contamination of food or drug product from adulterants that may render the product unsafe for human consumption.
Manufacturing processes are clearly defined and controlled. All critical processes are validated to ensure consistency and compliance with specifications.
Manufacturing processes are controlled, and any changes to the process are evaluated. Changes that have an impact on the quality of the drug are validated as necessary.
Instructions and procedures are written in clear and unambiguous
Operators are trained to carry out and document procedures.
Records are made, manually or by instruments, during manufacture that demonstrate that all the steps required by the defined procedures and instructions were in fact taken and that the quantity and quality of the food or drug was as expected. Deviations are investigated and documented.
Records of manufacture (including distribution) that enable the complete history of a batch to be traced are retained in a comprehensible and accessible form.
The distribution of the food or drugs minimizes any risk to their quality.
A system is available for recalling any batch from sale or supply.
Complaints about marketed products are examined, the causes of quality defects are investigated, and appropriate measures are taken with respect to the defective products and to prevent recurrence.
Various coffee suppliers in Vietnam also obtain this certification in order to demonstrate a commitment to food safety.
CHECK OUT OUR LIST OF COFFEE SUPPLIERS CONFORMING TO GMP IN VIETNAM
Viego Global – Your trusted sourcing partner in Vietnam
Are you sourcing coffee beans from Vietnam? Do you need a source of high quality coffee? If you want to connect with any qualified coffee producers in Vietnam that pay strict attention to their beans, please comment below so we could help you out easily. Being presence at the factory location, Viego Global has the capability to professionally source, manufacture and execute order providing maximum benefit to our clients in terms of delivering a wide range of products at the best competitive pricing. Please contact us HERE for further support!