Products is the life-blood when it comes to doing business. You require to source goods to market at wholesale rates to your local clients. After going through the product analysis, finding the right suppliers may ask for sufficient time and effort. Particularly, when seeking for suppliers in Vietnam, keep the huge cultural and language gap between you and the Vietnamese suppliers in mind. Before diving into this guide, read our previous blog on the "Vietnam's Coffee Market" series to know the best types of coffee beans to source in Vietnam. Outlined below are some solid tips to nail the method of finding wholesale coffee suppliers in Vietnam.
1. Criteria for choosing the best wholesale coffee suppliers in Vietnam
When it comes to Vietnam wholesale coffee suppliers, there is a huge number of them in Vietnamese marketplaces. However, finding quality suppliers is a big deal. You may need to vet them as much as possible before you decide to work with them. A great way to begin this research is by asking them about their standards pertaining to product quality, logistics, certification, and client satisfaction. The web is preferably the best platform to look for. Here are some invaluable questions you should keep in mind.
Are you dealing with manufacturing or a trading company?
This can help you negotiate the best deal. The manufacturer and the supplier can be the same person if the goods belong to the same niche. For instance, a supplier supplying coffee products sells everything related to coffee. Alternatively, if multiple products of different niches are being sold by one supplier then the likelihood of that supplier being a trading company is obvious. Hence, consider asking them directly about their credentials or take a look at their catalog.
How long have they been in business and which countries have they exported their coffee to?
While choosing the coffee beans suppliers in Vietnam, you can quickly identify the best producers who are generally producing various countries. The longer they've been around, the higher the chance they're running a reputable operation. This can provide you with an idea of the quality of the products. Make sure to always request the pre-production sample to assess the entire production quality before you make a deal with the suppliers.
What is the minimum grade of coffee beans and the minimum order quantity they accept?
When buying coffee beans from a Vietnamese wholesaler, you also need to ensure that they shall be able to continue to provide you with the best possible beans far into the future. Figuring out whether they can afford large quantities supply. The wider choice of different coffee materials they offer, the higher likelihood of that supplier securing their supply ability. Also, the grade of coffee beans can immediately reveal what type of supplier you're working with.
Do they obtain any quality certifications for coffee beans?
Checking whether the coffee beans are certified with the essential certifications for coffee quality guarantee. In Vietnam, coffee suppliers providing good-quality coffee beans should conform to the following quality standards: ISO 9001: 2015, HACCP certification, and Good Manufacturing Practice GMP certification. Besides, in terms of coffee cultivation technology for sustainable development, the best quality coffee beans should obtain national and international certifications, such as 4C (Common Code for the Coffee Community); VietGAP (Vietnamese Good Agricultural Practices); UTZ (UTZ Certified); and RFA (Rainforest Alliance). For instance, in Middle East market, customers highly prefer goods certified with HALAL certification showing that the products are processed and produced according to the requirements of the Qur'an and the Shari'ah law of Muslims. Therefore, when importing coffee from Vietnam to such regions, remember check whether those certifications are available to the coffee.
All about the logistics process
It is of great importance to understand how they monitor their shipments and keep you in-the-know about where your coffee beans are in the shipping process. It would be wise to follow up with questions about shipping times, guarantees, or what happens if there are delays in shipping, lead time, payment method and deliver terms accepted. The more options they offer you, the more flexible their distribution systems are. The logistics process shows if they're a well-run business and can ship their product to you consistently.

Jute bags of Vietnam high-quality green coffee beans are stuffed into container before shipment. Source: Viego Global Team.
2. What coffee products can be produced in Vietnam?
 Whole green/roasted beans from Vietnam
Robusta/Arabica coffee washed/unwashed grade 1 on screen No. 18 from Vietnam
Robusta/Arabica coffee washed/unwashed grade 1 on screen No. 16 from Vietnam
Robusta/Arabica coffee washed/unwashed grade 2 on screen No. 13+ from Vietnam
Specialty green/roasted coffee beans from Vietnam
Private-Label roasted coffees from Vietnam
Instant coffee from Vietnam
Spray dried instant coffee powder from Vietnam
Freeze dried instant coffee powder from Vietnam
Agglomerated Instant Coffee from Vietnam
3in1 instant coffee mix from Vietnam
Weasel 3 in 1 instant coffee mix from Vietnam
Weight-loss instant coffee mix from Vietnam
Instant coffee can/bottle from Vietnam
Private-Label Instant Coffee from Vietnam
 Ground coffee from Vietnam
Drip coffee bag from Vietnam
Whole ground bean from Vietnam
Specialty ground coffee from Vietnam
Private-Label ground coffees from Vietnam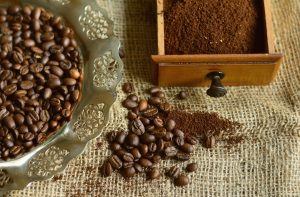 3. Where to find Vietnam wholesale coffee suppliers
The following are reliable websites where you can find largest coffee manufacturers in Vietnam:
 Alibaba and Amazon 
Alibaba and Amazon are unquestionably the most popular global platform for finding Vietnam coffee bean suppliers. There are thousands of coffee producers on these marketplaces selling coffee products from raw beans to instant coffee powder. Be aware of the company verification on these platforms to make sure they are real enterprises with real coffee factories in Vietnam.
Yellow Pages VN
This platform serves the needs of searching and connecting business between Vietnamese enterprises and foreign enterprises (with the activities of exporting goods, importing goods or providing services for processing of goods according to the orders, etc.). You can find top coffee manufacturers and exporters here and reach out to them directly.  They have a dedicated "Coffee – Manufacturers And Exporters" category with over 400 suppliers.
International coffee trade fairs in Vietnam: 
In Vietnam, a lot of business is conducted the old-fashioned way. If you want to meet most large coffee suppliers in the country, you can visit trade shows. Some of the biggest trade shows in Vietnam is "Coffee Expo Vietnam", a leading exhibition in Vietnam for the coffee & dessert industry and "The Cafe Show Vietnam", an event that virtually many notable manufacturer attend. These trade fairs are only held once a year in Ho Chi Minh City, Vietnam. "The cafe show Vietnam 2020" will be canceled due to the coronavirus outbreak or postponed to a later date. The next "Coffee Expo Vietnam" will take place on 3 days from 16-18. December 2020 in Ho Chi Minh City.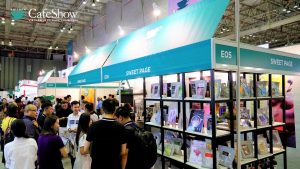 CHECK OUT OUR COMPLETE LIST OF MUST-KNOW COFFEE SUPPLIER IN VIETNAM
Viego Global – Your Trusted Sourcing Partner in Vietnam
The method of sourcing goods can be time-consuming if you do not carry it out properly. Furthermore, you might sometimes end up with high-priced and low-quality products that can take all your profit. Therefore, choosing a sourcing agent for sourcing products in Vietnam can additionally help you manage the maximum of these problems and provide you with peace of mind. Being presence at the factory location, Viego has the capability to professionally source, manufacture and execute order providing maximum benefit to our clients in terms of delivering a wide range of products at the best competitive pricing. Please contact us HERE for further support!